Statistically, individuals who identify as LGBTQIA+ with a cervix have lower cervical screening attendance, putting them at higher risk of missing the signs of cervical cancer. Getting the care we need as LGBTQIA+ people isn't always easy and many are often discouraged from accessing life-saving services. The ACES (Alternative Cervical Screening) team at Manchester University have been investigating the test accuracy of urine as an alternative to the 'smear' for screening, in the hope that this could increase the number of those who are screened.


ACCESS 4 ALL
HOME MCR
Thursday 16th June, 6:30pm
REGISTER
Hosted by Manchester Pride in collaboration with Alternative Cervical Screening, Manchester University and LGBT Foundation, this event is an opportunity to learn more about alternative cervical screening and hear the results of ACES LGBTQIA+ survey. In a safe and open environment, there will be an informative panel discussion where experts and LGBTQIA+ community members share their experiences, future research directions and implications for screening within the community. The event will also celebrate those in the LGBTQIA+ community and their contribution to the project and will feature a special live performance from queer synth-pop performer, HUSK.
What is ACES?


The ACES (Alternative Cervical Screening) LGBTQIA+ project explores the LGBTQIA+ community's opinion of current cervical screening, barriers to screening and the acceptability of self-screening including a urine test in the future.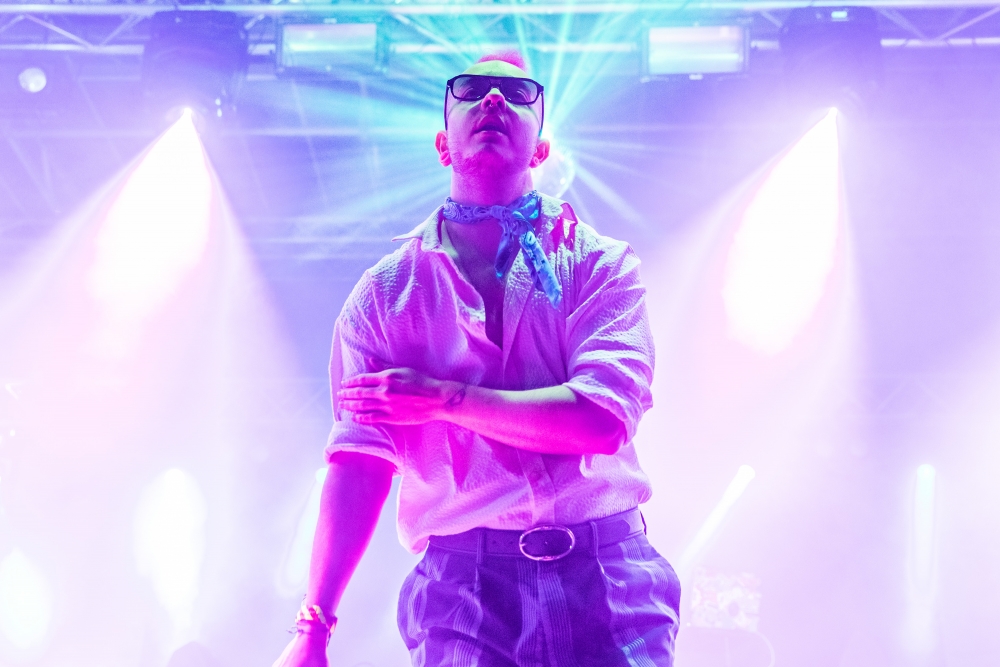 Photography: Carl Sukonik - The Vain Photos
HUSK
(They/them)
Growing up a hairbrush diva in rainy Manchester, HUSK idolised melody-centred pop icons Girls Aloud and Madonna. These early influences, mixed with adult-life musical interests like the New Wave of Blondie and The Cure, the well-crafted left field Pop of Dragonette and HAIM, with a love of Synthpop like Eurythmics and Christine & The Queens makes HUSK's own catchy af, left-of-field, 80's-nostalgic delicious Pop cocktail.
HUSK started in 2018 with self-titled EP 'HUSK' that included 'You Got It', the fun-loving banger that earned HUSK a fan in BBC 6Music & Fresh on the Net's Tom Robinson, who has been playing the track continually ever since its release. 2019 single 'Feeling Heat' also attracted international play and play across the BBC, including Janice Long spinning it on BBC Radio Cymru.
HUSK received
support from Superbia by Manchester Pride
on 'Below The Neck' after headlining their Trans Pride stage in 2019, and returned to perform again at Trans Filth and Joy, Manchester Pride Festival's opening stage takeover at the Gay Village Party 2021.
HUSK has been seen playing at Manchester International Festival 2019, Pride in Hull - where they performed to a crowd of 15,000 people, and a co-headlining at legendary Band on the Wall... and things can only get bigger!
Disclaimer: Sensitive topics concerning cervical screening experiences may be discussed at this event.


Accessibility
We recognise that attendees may have questions about accessibility. Details for accessibility in and around the venue HOME can be found here in their Home Access Information Pack. Alternatively, please contact info@manchesterpride.com if you have access requirements and we will be happy to discuss any accommodations you require.