Black Angel: Feel Free to Be


This is the untold story of how two Black lesbians created a ground-breaking club night that shook up Manchester's white male-dominated gay scene and introduced something diversely different.
The club night gave birth to a new space for queer people of colour in the city and beyond. Next year, they will release a documentary that will document the struggles, triumphs, and the club's enduring legacy of Black Pride!
The first flyer in 1989 caused quite a sensation because such imagery was so rare.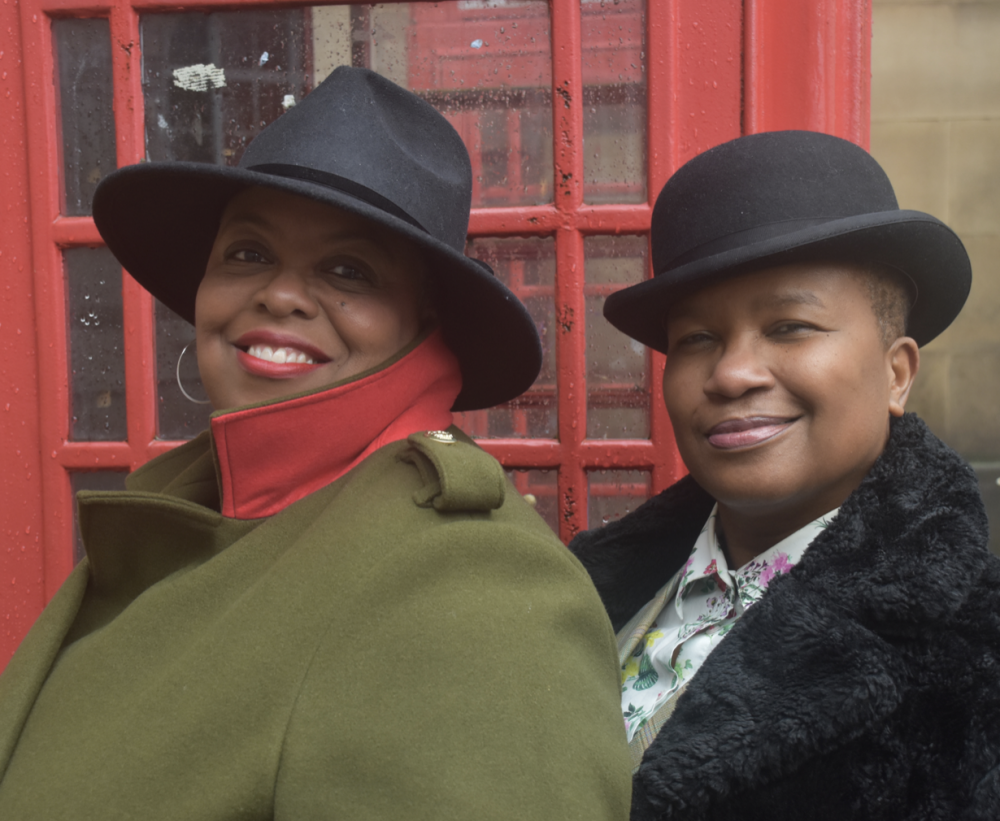 Photography: Paula Gannon-Lewis and Claud Cunningham in 2022
Black Angel was a pioneering club night co-founded by Claud Cunningham and Paula Gannon-Lewis in the late 1990s.
The events were aimed at Queer Women of Colour and their allies who were previously invisible and often isolated.
Playing RnB, Hip Hop and Bhangra. It provided a safe space where we could be ourselves; not be in a minority; feel visible and be treated respectfully.
It was a warm, welcoming, uplifting event where queer women of colour belonged and felt empowered.
It was the first ever event aimed at Queer Women of Colour who would travel from all over the country to come to a Black Angel night.
For some, it was the only event they attended, having long since given up on the gay scene due to its white male dominance.
Women from all backgrounds and religions would take huge risks to be there, often taking on their hidden identities and changing into clubbing attire in the club toilets.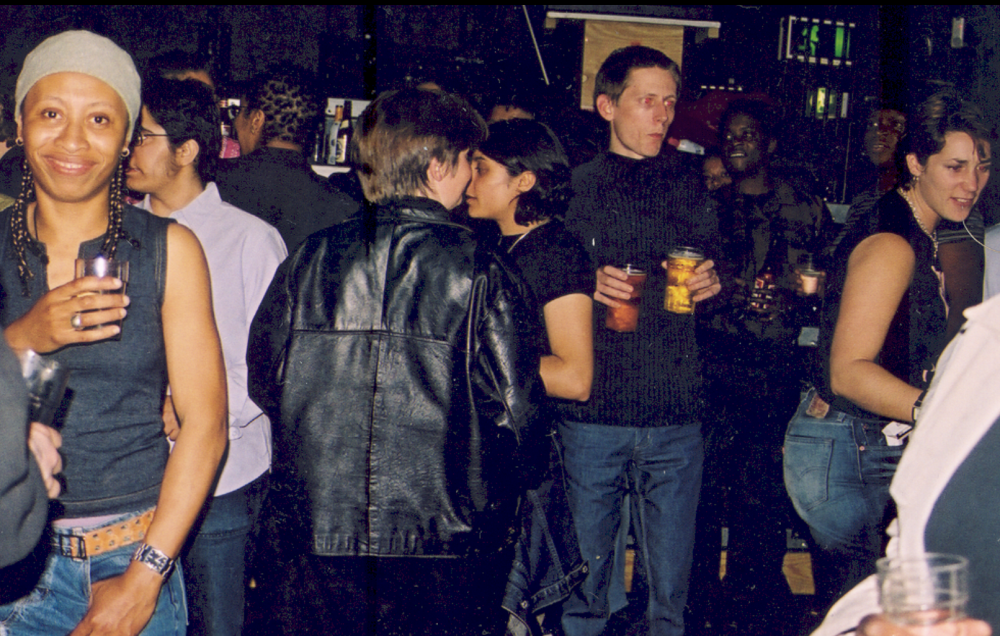 Photography: Black Angel club night in the late 1990s
Growing up in the 80s there was practically no representation of Queer People of Colour.
This was very isolating and led to Claud feeling that there was something wrong with being a lesbian, as it was frowned upon within the Black community. She felt that it was something to be hidden and denied at all costs.
Although Paula identified as gay from a young age, she had to keep it secret from her family because of homophobia within the black community at that time.
Paula felt she didn't quite 'fit in' anywhere. However, she was very fortunate to have an advocate in her grandmother who speculated that Paula was gay and told her 'it doesn't matter we all love you'.
Paula moved to Manchester soon after coming out in a hope that the gay scene in Manchester would be more diverse. Although there were QTIPOC on the scene they were not that visible as the gay village was not always welcoming to PoC.
Photography: Claud and Paula in the 1990s
But, one fateful day, Claud and Paula's paths crossed...
Standing at opposite ends of a bar in the gay village, they spotted each other.
Black lesbians on the Manchester gay scene were so few and far between, that they immediately recognised a kindred spirit and struck up a friendship there and then. A friendship that would spark an idea for a more inclusive space…
The opening of the first women's bar in Manchester provided the opportunity to light that spark and turn it into a reality.
The chance to create a night where they could hear the music they wanted to dance to, see and meet people who looked like them and provide a space where Queer Women of Colour could feel safe and express themselves.
Black Angel was born.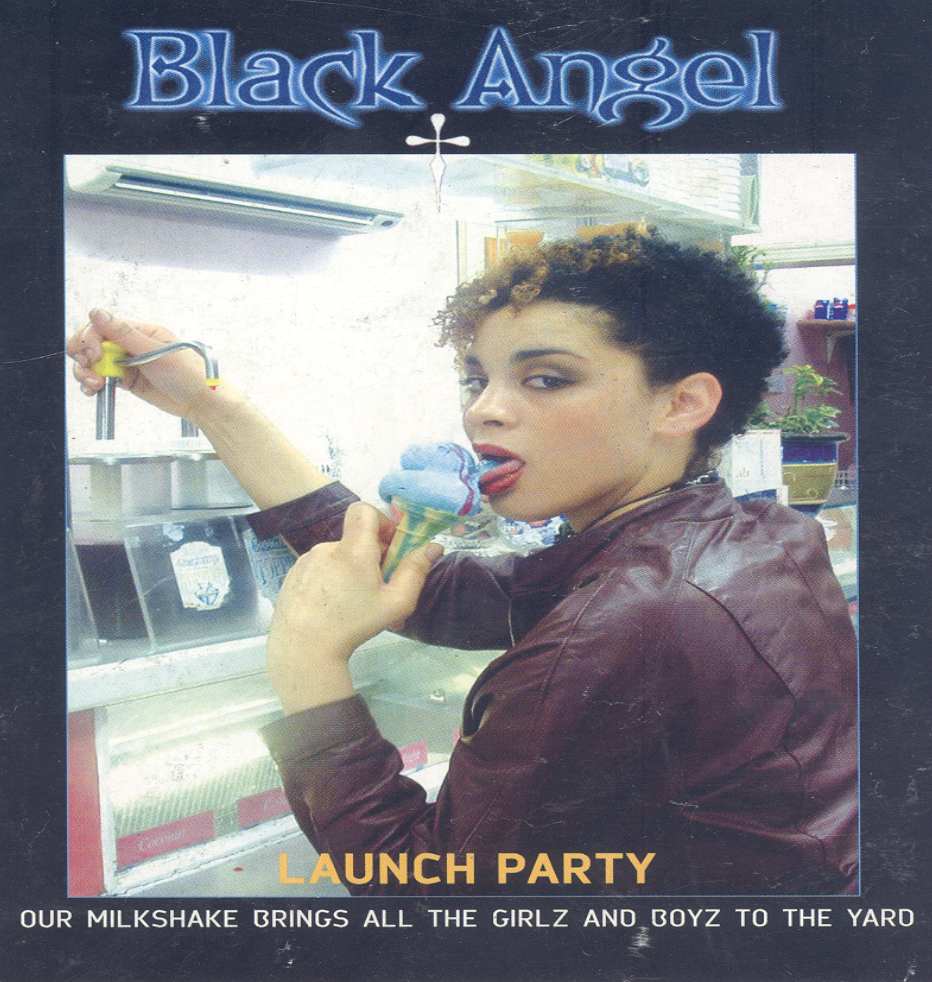 Photography: Black Angel Launch Party poster
With the support of John McGrath and Garfield Allen (respective artistic directors of the Contact Theatre and Green Room), we moved out of the Gay Village and life became easier.
Our new venues provided the anonymity required by some of our attendees. Being dropped off at a theatre, rather than in the Gay Village meant that they were less likely to be outed.

Despite some of our clientele having to hide their sexuality,
Black Angel was a safe space where they could feel free to be.
Nowhere else on the Manchester gay scene could you hear Destiny's Child, 'Independent Woman'; Lauryn Hill, 'Doo Wop' and Faith Evans, 'Love Like This' alongside banging Bhangra tracks.
These were the tunes that were guaranteed to fill the dance floor evoking feelings of euphoria and still do today!
At it's zenith, Black Angel expanded into Leeds and London, attracting an even wider audience of clubgoers.
It regularly performed at Leeds Pride and in 2000 featured for the first time at London Pride.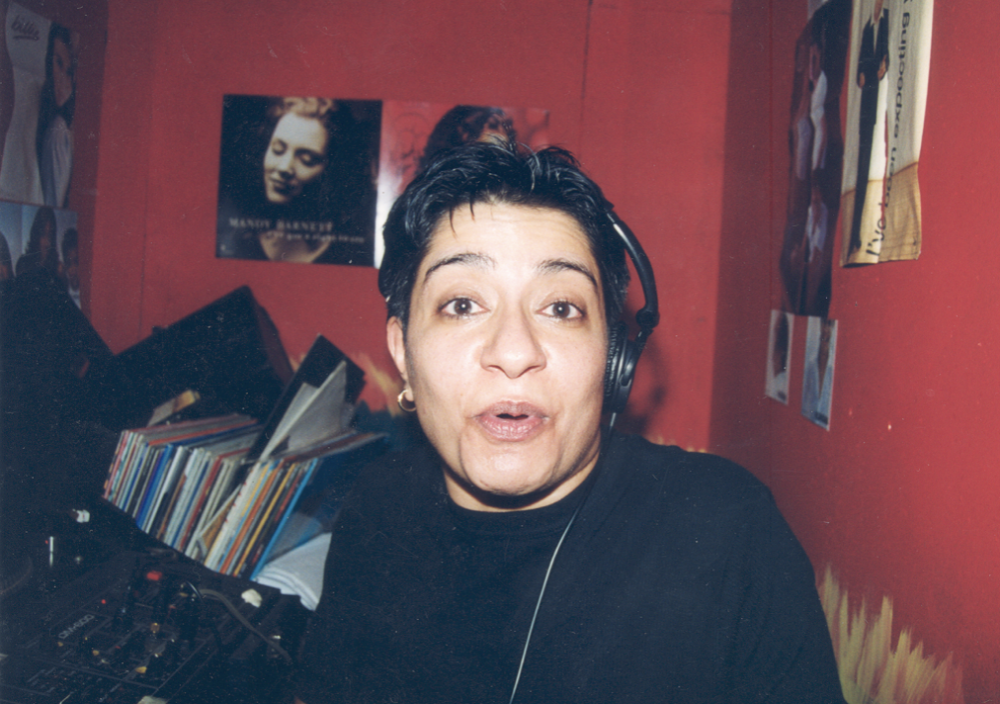 Photography: Images from Black Angel Club Nights, 1990s. Image 1: Two attendees arm in arm. Image 2: Award-winner and broadcasting trailblazing DJ Ritu. Black Angel guest DJ
Black Angel started off as a club night but it gave birth to a social movement inspiring others to create more inclusive spaces and events for Queer People of Colour.
The intention for our upcoming documentary is to inspire the next generation to take up the baton and Feel Free To Be.