Manchester has always been a pioneering city; from splitting the atom, filing the first civic anti-slave trade petition to the birth of the women's suffrage movement. People in the city have always had an open mind for progression and have pushed for equality for all, so it's no surprise that Manchester plays a big part in the the UK's queer liberation movement.

In 1964, the North West Homosexual Law Reform Committee was formed and five years later would become the national Campaign for Homosexual Equality. The committee was instrumental in decriminalising homosexual activity between consenting males.

Fundraising events have been held over August Bank Holiday weekend in Manchester since the late 1980s, starting with a jumble sale outside the Rembrandt Hotel. The first Manchester Gay Pub and Club Olympics event took place in 1985 — think boat racing down the canal, tug of war, and egg and spoon races adjudicated by drag queens!

In 1985, Manchester City Council awarded a £1,700 grant to put on a two-week celebration, complete with a huge banner adorning Oxford Street. The event that would eventually become Manchester Pride Festival was born.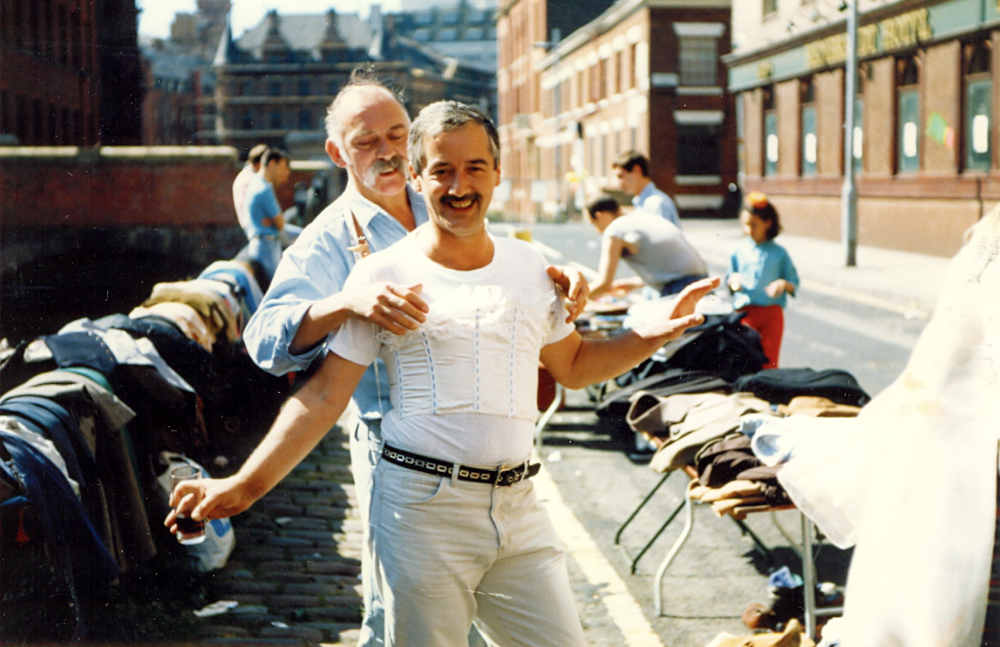 Photography: Fundraising jumble sale
Fast forward 3 years to 20th February 1988, and a huge anti-Section 28 protest was held in Manchester. Over 20,000 people took to the streets to let their disquiet be heard. At the time, it was one of the largest LGBTQ+ demonstrations ever to take place in the UK.

In the summer of 1991, the Village Charity established the festival then known as Manchester Mardi Gras, 'The Carnival of Fun'. The celebration raised £15,000 for HIV and AIDS causes.

The event known as Mardi Gras grew over the following years, and in 1999 the council took control of the event and introduced tickets and fences. However, the following year the community retook control of the event and in 2000 and 2001 it was known as 'Gayfest'.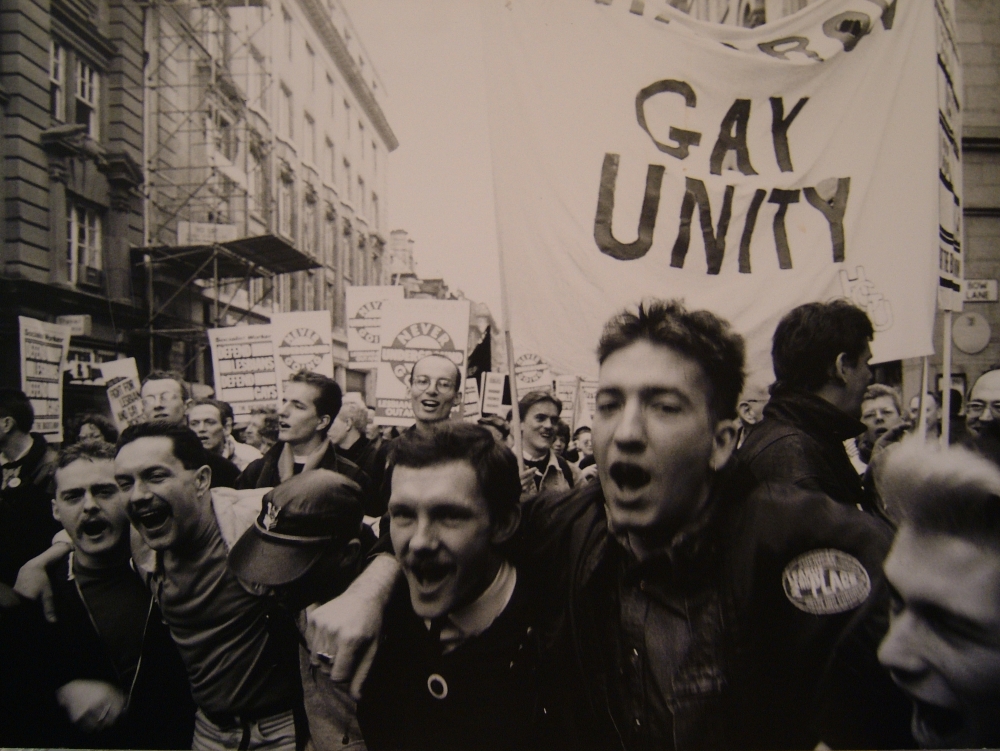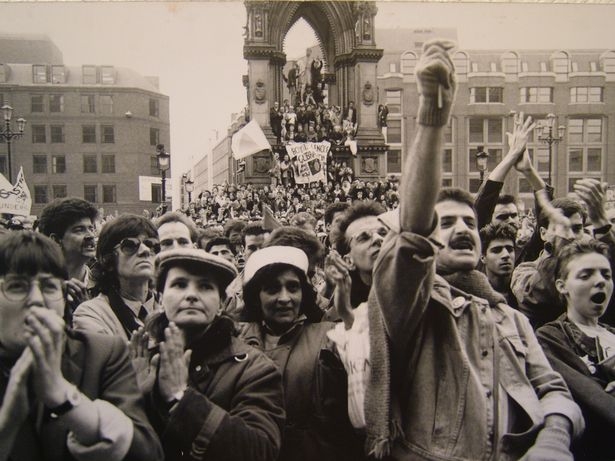 Photography: Manchester Libraries, Information & Archives
Manchester played host to EuroPride in 2003 with around 37,000 people in attendance, and ticket sales and bucket collections helped to raise approximately £128k for good causes. At the closing ceremony it was announced that subsequent events would be known as 'Manchester Pride', and in 2007 Manchester Pride became a
registered charity
.
Over the last 15 years, Manchester Pride has become a loud and proud display of queer identity and expression. The charity has used the August Bank Holiday events to celebrate and elevate queer talent, provide work for Manchester's LGBTQ+ communities and support queer owned and run businesses, whilst raising thousands of pounds for LGBTQ+ good causes.
The famous Manchester Pride Parade is the city's biggest parade, grinding traffic to a halt as tens of thousands of LGBTQ+ people and their allies march together for equality. Thousands more line the streets to spectate on the spectacular parade of colours in what has become one of Manchester Pride's most anticipated events.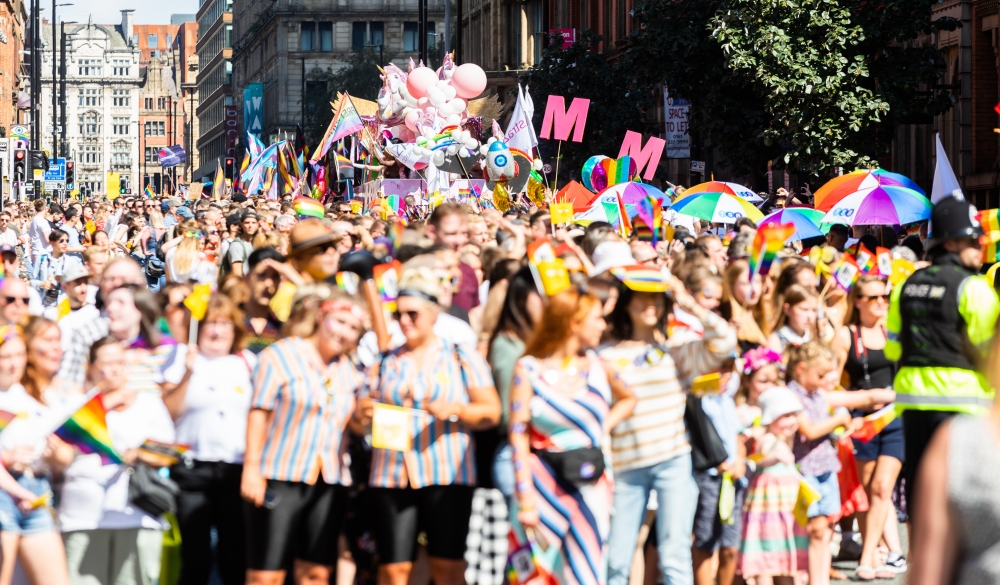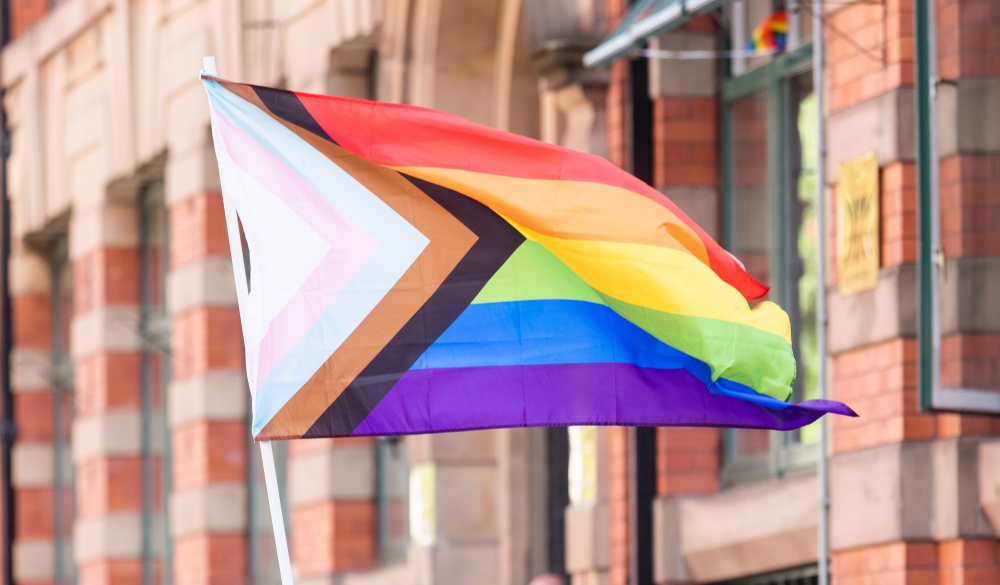 In 2018, Manchester Pride became the first Pride in the UK to adopt the black and brown stripes to our cherished LGBTQ+ symbol, the iconic rainbow flag. The addition of these colours is to ensure that LGBTQ+ people of colour from Black, Asian and other ethnic minority backgrounds feel represented and welcome at our events.

Today the Manchester Pride Charity campaigns all year round in our mission to improve the lives of LGBTQ+ people in Greater Manchester and beyond. In 2022, the Manchester Pride Festival raised £120,062.38 for LGBTQ+ good cause in Greater Manchester. We are part of a global pride movement that celebrates advancements in equality and challenges discrimination faced by LGBTQ+ people, and we strive for a world where everyone is free to live and love without prejudice, taking unrivalled pleasure in diverse queer cultures.

This timeline is compiled to the best of our knowledge from a number of historical resources.