Trick or Treat Scooby-doo confirms what fans have been speculating for years - Velma is gay! The film includes Velma getting flustered at the sight of a pretty girl, and is backed up by Google. Search the word 'Velma'. Trust me.

I think we all remember where we were when we first saw Velma come down the stairs in the live action movie Scooby-doo 2: Monsters Unleashed, it was a cultural reset. Many Queer women have claimed that specific scene as an awakening of sorts!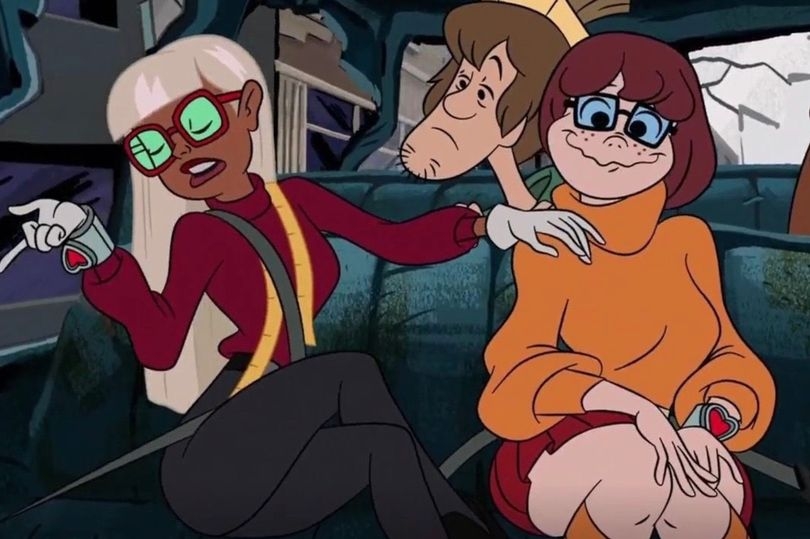 Photography: Image: Warner Bros.
What does it mean to see Velma 'Come out' in 2022?
Coming out of the closet is a term used to describe when an LGBTQ+ person shares their sexual orientation and/or gender identity with other people. A person does not come out just once in their life, but regularly throughout their lifetime, sometimes in explicit ways and sometimes more subtly.

In this instance, despite the online reaction, Velma's coming out was actually pretty low-key. There was no big announcement, it was a very innocent moment that's been building for years, and it's amazing to see that we are now in a place that sexuality can be openly shown in children television in this way.
Why does Queer representation matter in Film and TV?
Representation on the big and small screen is important for a number of reasons, particularly because it allows young LGBTQ+ people to identify with someone they might admire, and it reduces the feeling of isolation many LGBTQ+ face growing up. Until recently, the Hays Code prevented any positive same-sex representation on TV and in Film, which has led to us having a series of Queer-coded Disney villains, and same-sex storylines where 9 times out of 10 at least one of the couple dies. Where's the Queer joy?!



Fans have responded well to Velma's annoucement
Twitter is LOVING the news. Here's some of my favourite tweets from the last day: