THE PROJECT

Chlo and Jaz of the Manchester Pride team are proud to present More than Existing: A Depiction of Trans Love – an emotive photography project celebrating the beauty and warmth of trans connections in all their wonderful forms; whether romantic, platonic or familial.
Emphasising the love and admiration that trans and non-binary people hold for themselves and one another through their most important connections, the project celebrates the positive impact of transness on relationships – something that is often overlooked in mainstream media.
Through a series of intimate portraits and personal stories,
More Than Existing: A Depiction of Trans Love
spotlights trans individuals and the connections in their lives that make them feel seen, loved and supported.
THE EXHIBITION

Join us on Saturday 19th November for a joyful evening in celebration of trans life, love and connection. The portraits will be presented at a special exhibition at Feel Good Club, a safe and inclusive venue in the heart of Manchester's Northern Quarter.
The event is curated by trans people for trans people, featuring trans art, trans performers, trans charities and trans hosts – expect a photography exhibition by Chlo and Jaz, an Expo, plus special performances from Jaii Andrew, mandla, Laurie and more.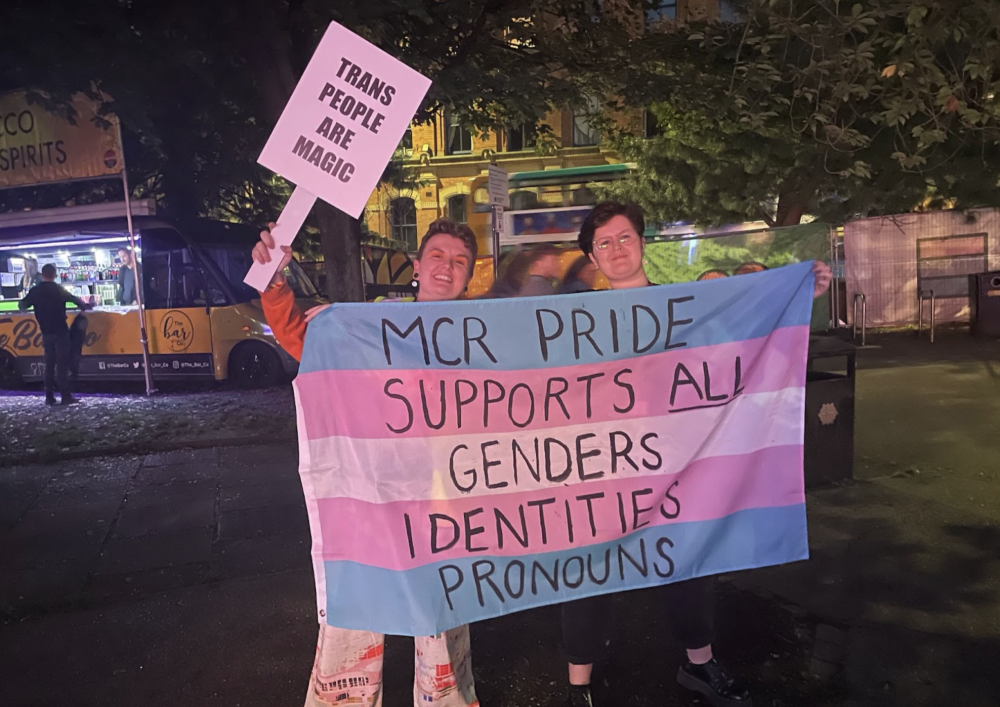 THE ARTISTS

Chlo Southworth (They/them) – Events Assistant at Manchester Pride
Jaz Warzynska (They/them) – Community Engagement Officer at Manchester Pride
Jaz is the first person to feature in the project alongside their partner, Sim. Talking about their experience, Jaz said;
"I hope this project allows trans people to see representations of what they could have, what they should have, and what they will have in relationships. It's a project created by trans people for trans people, with only love in mind."
Jaz also intends to show cisgender people how trans people exist, how they should exist, and how they will exist if they haven't had the opportunity to before.
All photography in More Than Existing: A Depiction of Trans Love is by Chlo Southworth.
Speaking about the project, Chlo shares their inspiration:
"The series is going to be a powerful depiction of trans love in all its forms. Before I came out, I was so fearful of labelling myself as trans because I didn't know what that would look like and how it would feel. I would have loved to have seen this project back then, at a time I needed it most. Hopefully, this body of work will be seen by others who need reassurance of the beauty of being trans as an alternative to the negativity and debate on our existence."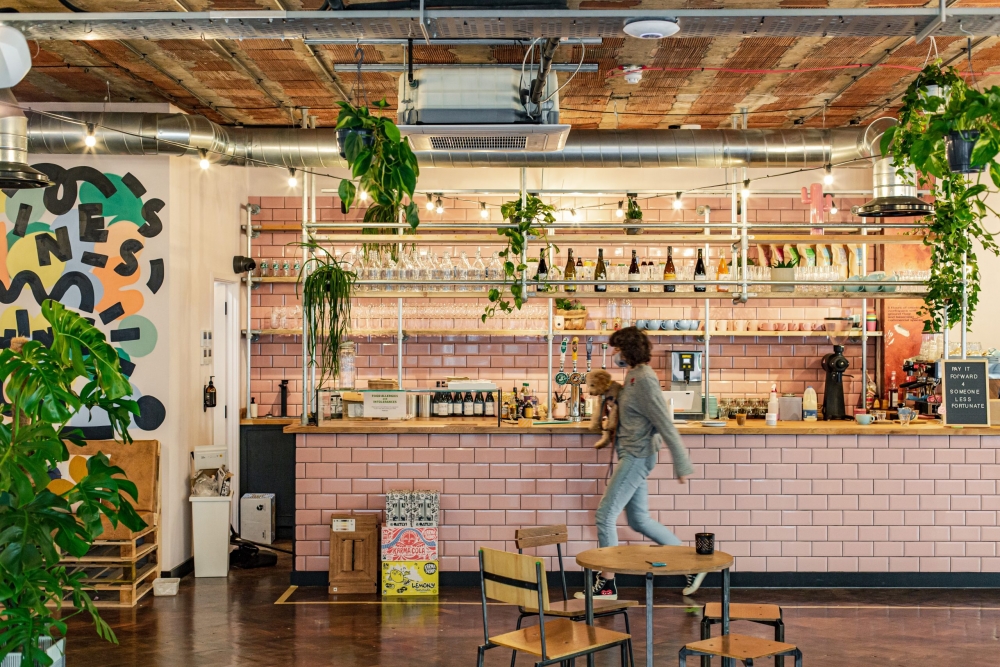 THE VENUE

Feel Good Club is an inclusive and accessible coffee shop, bar and events space based in Manchester's Northern Quarter. Run by two wives who aim to normalise the conversation around mental health, it's a place to feel good alone or with friends – giving people the freedom to feel good about themselves no matter what.
Feel Good Club's mission is to create online and physical spaces where people feel safe, comfortable and good being themselves. Visit the website to find out more about the venue, or follow Feel Good Club on social media for uplifting messages, event updates and more.


ACCESSIBILITY

We are dedicated to making sure our events are accessible to everyone. Our More Than Existing: A Depiction of Trans Love exhibition takes place in an accessible venue in Manchester city centre.
Please contact accessibility@manchesterpride.com if you have any accessibility requirements and we will be happy to discuss any accommodations with you.


HUMANITY PLEDGE

When you attend Manchester Pride events, we ask you to take our Humanity Pledge.
By registering for this event, you are agreeing to comply with the following pledges:
I will uphold every individual's right to dignity, value and respect, without prejudice towards gender, sex, sexuality, disability, race, ethnicity, nationality, religion, creed, language, age, class, wealth, pregnancy, marital status or any other marginalised and protected characteristic, including intersectional identities.
I will treat all people with dignity, empathy and respect and uphold their rights even when I disagree with their opinions.
I will, through both my words and actions, show respect and empathy for others at all times during the event.
I will endeavour not to make assumptions about the identities, beliefs or experiences of any other participants or staff at the event.
I have not come to share derogatory, hateful or oppressive opinions or views.
I understand that if I, at any point, fail to comply with these pledges, I will be asked to leave the event.