When it comes to protecting the lives of trans communities in the UK, deliberate and meaningful activism is paramount, and the power of writing to your MP to press for change should not be underestimated.

To put it plainly, the situation for trans and non-binary people in the UK is nothing short of appalling. We've seen a sharp rise in transphobia, particularly around the recent death of Brianna Ghey and the appalling behaviour of the media in her wake. Anti-trans ideology has definitely increased in recent years, and unfortunately, our new Prime Minister's stances on LGBTQ+ rights are confusing at best.

Photography: Conservative party
Why should I write to my MP?
At the end of 2022
, Manchester Pride looked into Rishi Sunak's stances on LGBTQ+ rights. Here's what we found:
Rishi's voting record, and the statements that he and his team have made are contradictory and pretty bewildering. Rishi is 'against' the discrimination of trans people, for example, but also publicly stated that '
Trans women aren't women
' during the leadership election last July. He has never voted against LGBTQ+ rights, but has been absent for votes related to equal rights for LGBTQ+ people in Northern Ireland.
Sunak has said that trans people should be "respected" but also appears to be "critical of recent trends to erase women via the use of clumsy, gender neutral language". Sources close to him have revealed that he plans to launch a "manifesto for women's rights", which will include a commitment to ban trans women from the sport that aligns with their gender identity. It is unclear to what extent the topic of trans rights was weaponised to gain votes during the recent leadership election, and what Sunak's plans are regarding LGBTQ+ rights. It is likely he will review the 2010 Equality Act and its associated guidance to ensure that "sex means biological sex". Additionally, the UK Government recently excluded Transgender Conversion Therapy from the proposed ban. Sunak is yet to address Conversion Therapy directly.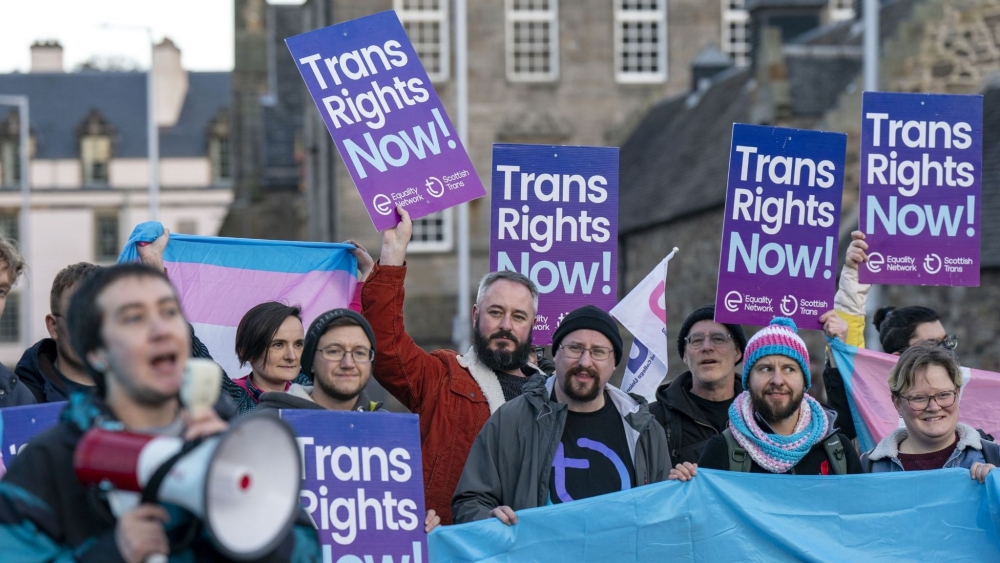 After many years of consultation, review and discussion, the Scottish Government passed its Gender Recognition Reform in December 2022 – becoming the first part of the UK to introduce a gender self-identification system. In an unprecedented move and for the first time in the history of devolution,
UK ministers blocked that legislation
- a damaging blow for trans and non-binary people everywhere. For trans communities, this means a potential travel ban for those from Scotland, and other countries that '
do not uphold a rigorous gender recognition system
'–in other words, countries that allow trans and non-binary people to self identify. This is a cruel move that makes it unfathomably difficult for trans and non-binary people to settle and make a life for themselves in the UK.
Proactively supporting trans and non-binary inclusion is vital, and being vocal about your support can make a huge difference in the lives of trans and non-binary people in the UK and beyond. As a member of
LGBTQ+ Consortium
,
we took a stand
to urge Rishi Sunak to reconsider imposing further restrictions on trans and non-binary lives.
Right now, we recommend writing to your MP to help hold the UK government accountable, and to ask them to pledge their support for trans and non-binary rights and protections in the UK.
How can I write to my MP to discuss trans equality?
Taking action by writing to your MP is invaluable. Educating and informing politicians on trans and non-binary inequalities has the power to drive impactful change within government legislation and wider society, and this might be the single best way to help improve the lives of trans and non-binary people in the UK.
Writing a letter in your own words and backing up your concerns with research is the best way to make your letter memorable, but if it's not accessible for you to write a letter in your own words, then templates are a great way to notify your MP of your concerns.
Find your local MP and their voting record here:
https://www.theyworkforyou.com
Check out Mermaids' tips & advice for writing to your MP, and download a template letter here:
https://mermaidsuk.org.uk/news/write-to-your-mp/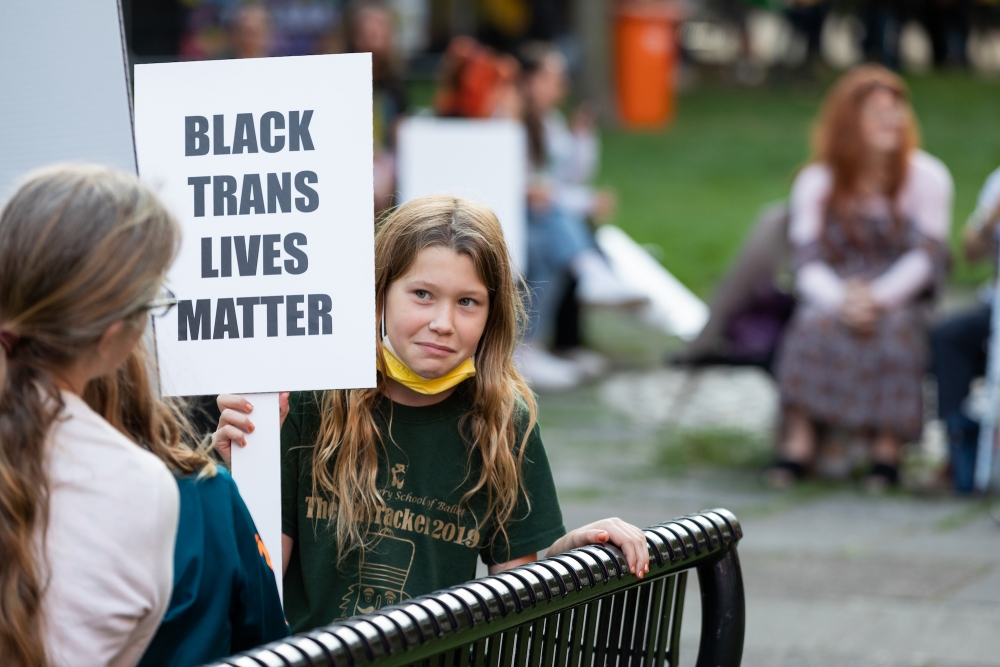 Photography: The Vain Photos for Manchester Pride
How can I meet my MP to discuss trans equality?

If you're ready to take your activism to the next level and wish to voice your concerns in person, you can request a meeting with your MP to ask questions, gain clarity on their position on trans and non-binary equality, and share your hopes for trans rights in the UK. Find out how to meet your MP here:
http://genderedintelligence.co.uk/briefings

The value of signing and sharing petitions

If you're looking for a quick and easy way to actively support trans communities, we'd suggest signing petitions and adding your voice to campaigns in support of trans and non-binary equality. A simple share on social media once you've signed a petition can help expand its reach, and the broader the reach a petition has, the greater the impact it will have. Don't forget to share petitions in your social circles or workplace too, if it is safe for you to do so.
Here are 3 current petitions that would really value your signature:

Support for trans and non-binary people

It's a difficult time to be trans in the UK. Now more than ever, trans people need and deserve to feel seen, safe and supported. If you're feeling concerned, anxious or overwhelmed by the issues discussed in this article, there are lots of organisations and groups working to support trans, non-binary and gender diverse people in the UK.
Find out more here.