Calling all film enthusiasts!

Superbia Cinema is a joyful celebration of queer filmmaking that aims to uplift the work of talented LGBTQ+ creatives.
Superbia Cinema is a great way those interested in LGBTQ+ arts to come together and immerse themselves in queer culture, plus you'll get the opportunity to learn more about each film's production process, directors, actors, filmmakers and more.
We want to make sure that LGBTQ+ arts & culture is accessible to all - that's why all of our Superbia Cinema events are completely free to attend.
Join us on Thursday 15th June as we present a series of shorts exploring themes of neurodiversity, uplifting neurodivergent artists and filmmakers.
Neurodivergent people often do not see themselves represented in film and media, however many of us are working in the industry undiagnosed and unrecognised.
Society hasn't always possessed the right language to articulate the neurodivergent experience in a way that neurotypical people understand, however this has started to shift in recent years. Superbia Cinema Creative Producer, Joshua Hubbard, wishes to push this narrative with this month's selection of short films.
Whilst the Neurodivergent experience is indeed unique, it is usually 'othered' and classed as strange, or is considered to be 'lucky' and an indication of 'genius' by neurotypical society - assumptions that don't often reflect the realities of neurodivergent people. The boldness and unique perspectives that neurodivergent communities bring to creative spaces has the power to challenge societal norms and change the conversation around neurodiversity, making for moving and relevant film and art.
We hope you enjoy this month's selection of films as much as we do!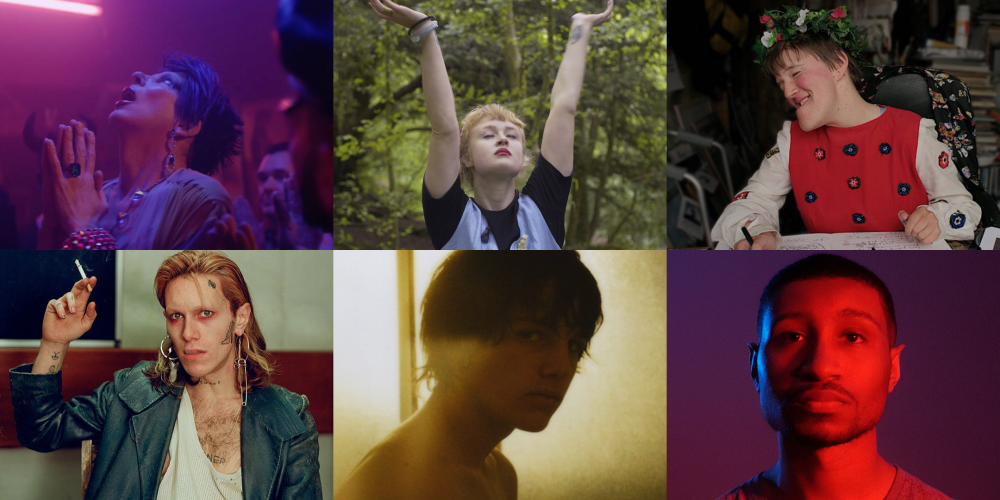 SCHEDULE:

18:00: Join us at Cultplex and socialise before the screening begins
19:00 - 20:20: Our series of short films, curated by Joshua Hubbard
20:30 - 21:00: Q&A with David Hoyle

PLEASE NOTE:
Food and drink will be available to buy at the venue
Please choose the screening time that you would like to attend when booking your ticket
Tickets are limited to 1 per order
Each attendee must register for their own ticket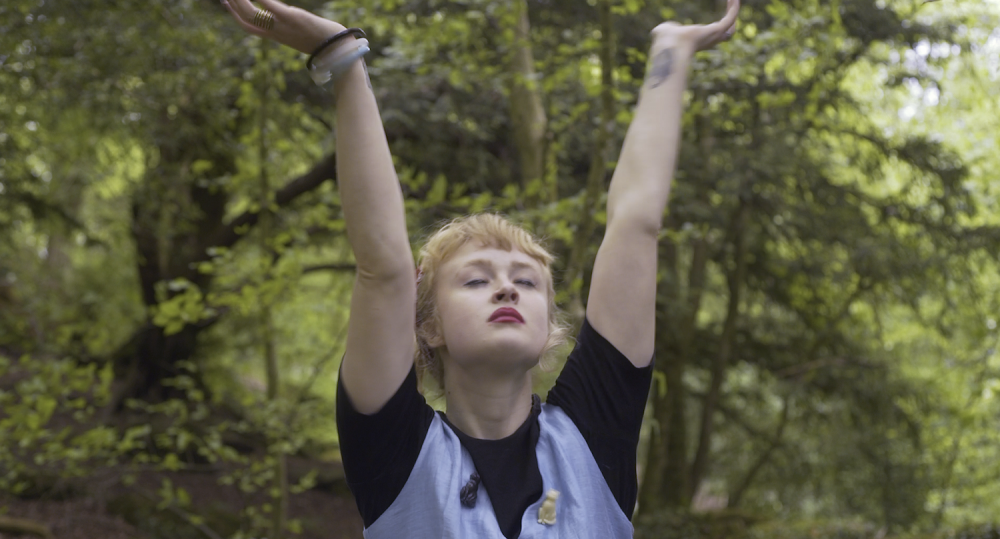 In Motion
By Sophie Broadgate
In Motion sheds light on the emotional experience of autism, normalising and celebrating different forms of stimming (self-stimulatory behaviour). Stimming is a mode of emotional regulation and expression used by the neurodivergent community, which many still feel the need to hide or minimise in public. The film was made in response to Michael Gordon's music piece 'Weather'.
Filmmaker: Sophie Broadgate | Contributors: Marisa Crane, Kofi Gyamfi and Nicola Smith | Voiceover artist: Anne Louise Kershaw | Composer: Dean Jones | Producers: Steph Clarke and Manchester Collective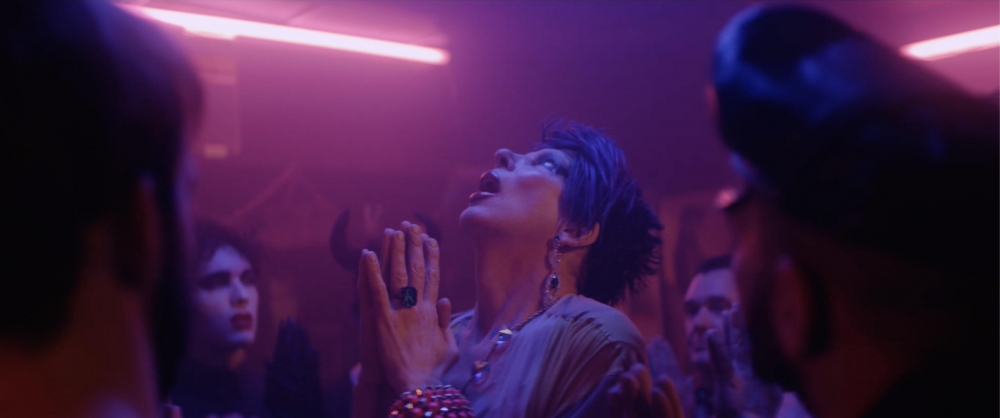 Divine David
Directed by Matt Lambert, starring David Hoyle
Directed by Matt Lambert, Divine David features avant-garde performance artist David Hoyle. The short film shows David recounting his first time attending a gay club - transcending boundaries as he enters a 'forbidden world' denied to him through his religious upbringing. He revels in this safe space, shrouded in hues of purples and pinks: a hedonistic escape.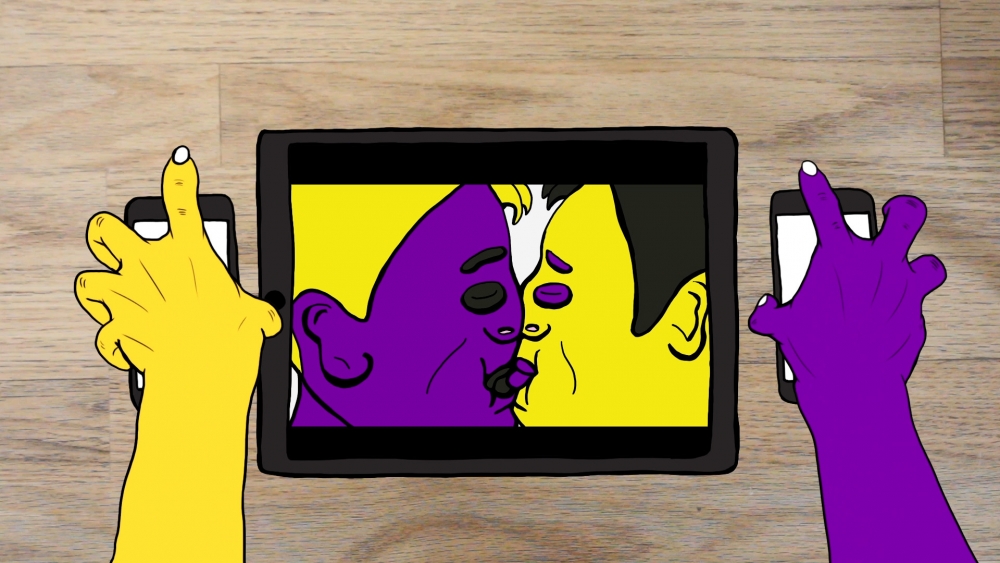 Coming Out Autistic
Directed by Steven Fraser
A short animated documentary exploring the experience of telling the world that you are autistic when you also identify as LGBTQ+. Queer coming out stories are well documented, but the occurrence of telling friends, family, co-workers and strangers that you are autistic is less explored. Parallels with queer experiences are investigated and a wide range of individuals are interviewed to express the array of feelings and reactions that are encountered.
Voices by a variety of anonymous individuals and Red Aller, Timothy Dimal, Philip Hurd-Wood, Connor Marshall, Michael Matarese | Music and Sound Design By David John Bartlett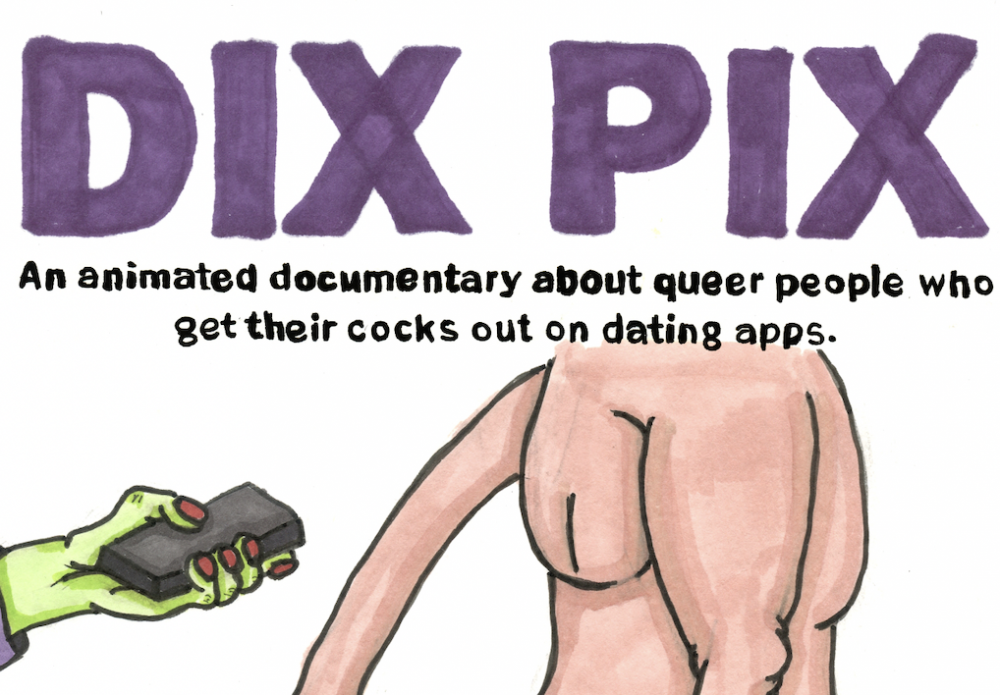 Dix Pix
Directed by Steven Fraser
A short animated documentary on the gay male/trans/non-binary body, and why it's common for people to send naked pictures via dating apps. The documentary takes an experimental approach in its visual style, tackling themes of masculinity, queerness, solitude and the body.
Voices by a variety of anonymous individuals and Edward R. Curtis, Csongor Cs. Cs, Spike Jefferson, Péter Kiss, Kyle Randal, Max Marshall, Brodie Marshall | Music by Stefano Fasce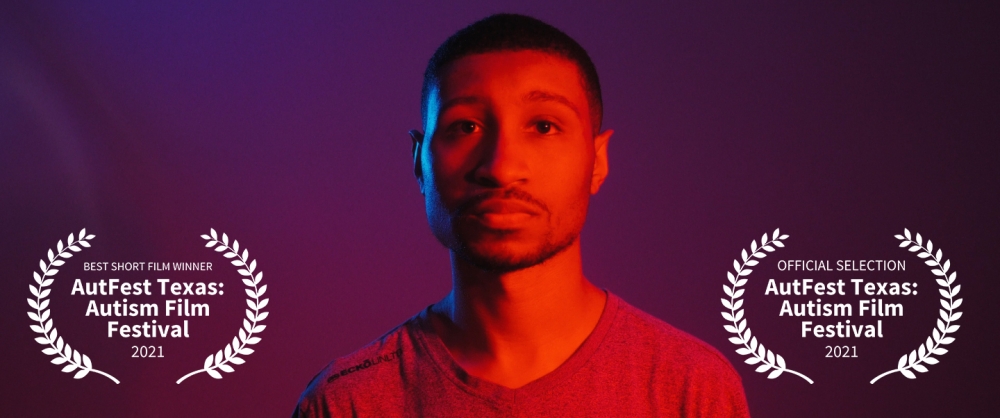 Normalcy
By Tre Wilson
An autistic filmmaker recounts his personal experience living through the early days of the Covid-19 pandemic, and concerns around rejoining society in a world now ready to move on from a time that gave him shelter from an ableist society.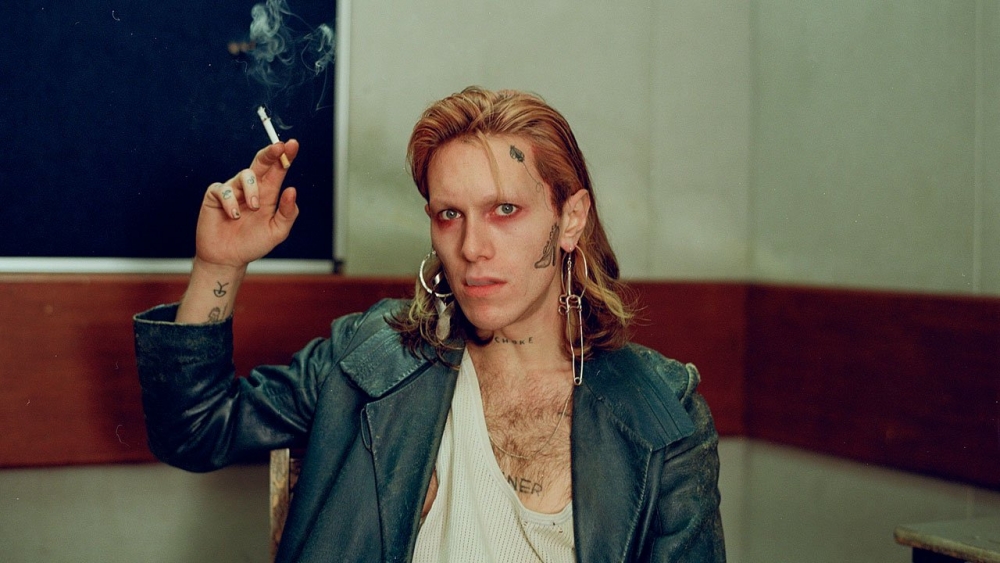 Isn't It A Beautiful World
Directed by Joseph Wilson
Through lipsyncing, Isn't It A Beautiful World depicts the traumatising stories of queer performers Soroya, Harry, and Kenya. The film takes the audience on a journey through metaphorical locations to explore themes of loneliness, anxiety, addiction, and recovery - all common expereinces within the LGBTQ+ community.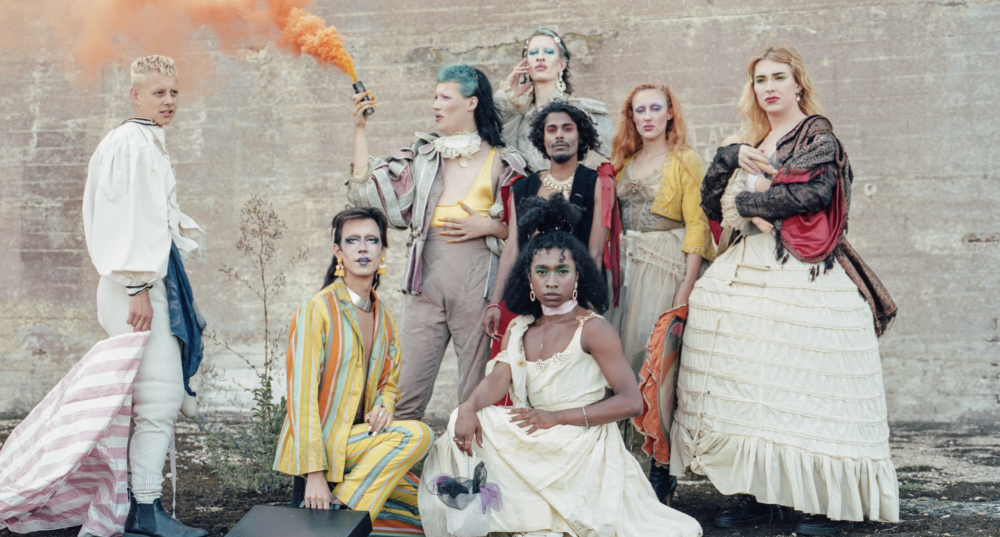 Photography: Róisín Murphy
IL - WIDNA
By Joseph Wilson
A dystopian short film that reimagines the effects of Section 28 on queer people. 'Il-Widna' follows a group of unapologetically queer warriors arriving as exiles on an island, forced to flee the UK after the introduction of Thatcher's homophobic laws.


Licking Wounds
By Joseph Wilson
A collaboration between Joseph Wilson, dancer William Darby and musician Hannah Holland.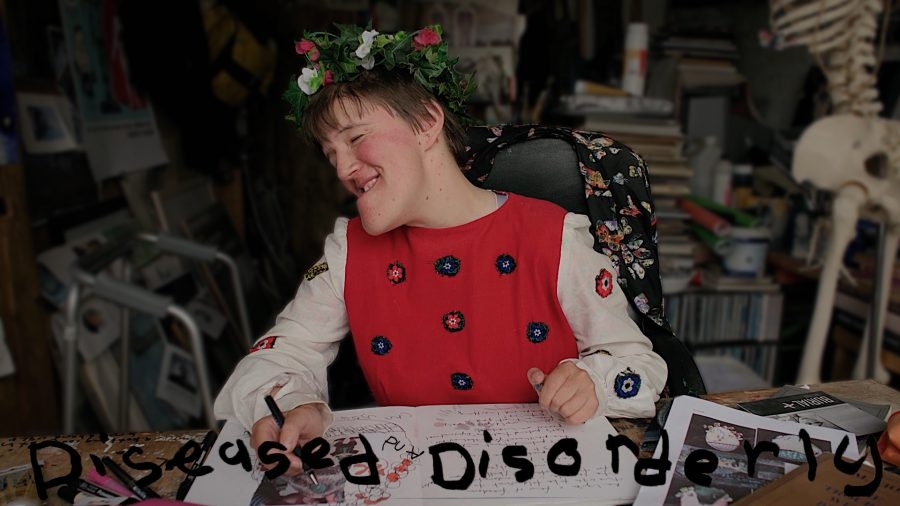 Diseased and Disorderly
Directed by Andrew Knötting
Diseased and Disorderly uses the paintings, drawings and collages of neurodivergent artist Eden Kötting to make imagistic gold. Assisted by her father Andrew Kötting, the 2D animator Glenn Whiting and the 3D animator Isabel Skinner, the collaboration takes us on a phantasmagorical journey into a world of Eden's making, and then beyond.
Andrew Kötting: Writer/Director | Eden Kötting: Artist | Hattie Naylor: Co-Writer | Rebecca Mark-Lawson: Producer | Daria Nitsche: Line Producer | Glenn Whiting: 2D-Animator | Isabel Skinner: 3D-Animator | Jem Finer: Composer | Nick Gordon Smith: Dop | Simon Cooper: Vr |Marcia Farquhar: voice over | Schneider: voice over | Voice Over also: Hattie Naylor, Eden Kötting, Andrew Kötting



Plague Mass
By Bonnie Bakeneko
"My performances before have always been heavily symbolic and metaphorical with a redemption arc, but with this piece I just wanted to convey the feeling of being relentlessly fucked with (be that from metal health/past abusers/disabilities/grief etc) with no positive outcome." ~ Bonnie Bakeneko



Scroll: Love Letter To Us
By Tabby Lamb
Northern Stage presents Scroll: Love Letter To Us
​​In a time when physical queer communities are impossible to access, Tabby Lamb celebrates the Trans Body in a lyrical love letter to the community. Featuring over 200 beautiful & diverse Trans bodies and an original composition from Nicol Parkinson. Join us for a 2 minute embrace by one of the most exciting queer artists in the country.
Written and directed by Tabby Lamb | Music by Nicol Parkinson | Videographer & Editor - Leena Norms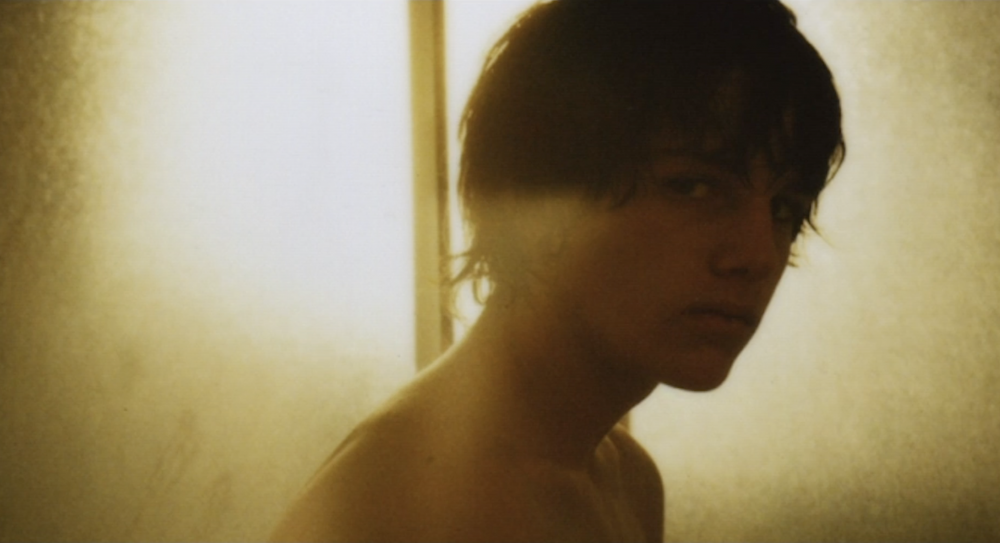 Postmortem Bliss
Directed by Floria Sigismondi
Floria Sigismondi explores existential teenage angst and the over-medicalisation of the USA. This is a coming-of-age story about a young boy growing up in the nineties, submitting to a world of prescription drugs, and losing himself in the storm of adolescence. Postmortem Bliss was director Floria Sigismondi's first foray into short-form filmmaking back in 2006. It's also an adaptation of a book of the same name written by her husband, Lawrence Rothman, who describes his teenage years in which he was diagnosed with ADHD and became addicted to antidepressants.

About Superbia

Superbia is Manchester Pride's year-round arts and culture programme designed to support artists and performers' mental health and wellbeing through creative arts. Superbia curates, funds and promotes LGBTQ+ events throughout Greater Manchester, reducing social isolation and providing opportunities for communities to connect.

Support Superbia

Manchester Pride campaigns for LGBTQ+ equality, celebrates LGBTQ+ life and creates opportunities that engage LGBTQ+ people in Greater Manchester so that they can thrive. By donating to the Manchester Pride Community Fund or buying tickets to the Gay Village Party at Manchester Pride Festival, you'll be directly contributing to Superbia events and initiatives such as the Superbia Weekend, Superbia Queer Arts Grants and more. Find out more and donate here.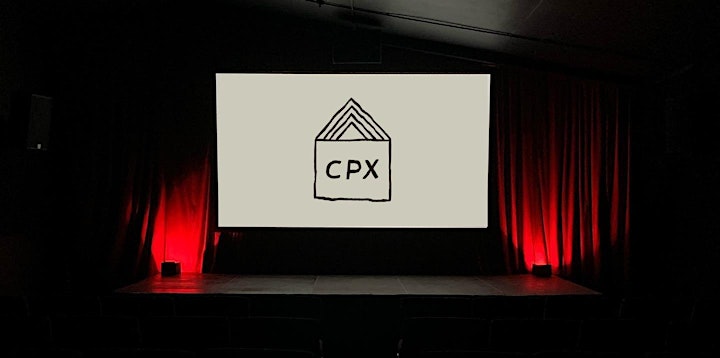 About the venue

Established in 2019, our new Superbia Cinema venue, CULTPLEX, is based in Cheetham Hill close to the city centre. It's the home of cult films, video games, and cool nerd stuff in Manchester and we're thrilled to be partnering with them for our future Superbia Cinema screenings!
Find out more about CULTPLEX here.


Accessibility

We are dedicated to making sure our events are accessible to everyone. Please contact accessibility@manchesterpride.com if you have any accessibility requirements and we will be happy to discuss any accommodations with you.

Humanity Pledge

When you attend Manchester Pride events, we ask you to take our Humanity Pledge.
By registering for this event, you are agreeing to comply with the following pledges:
I will uphold every individual's right to dignity, value and respect, without prejudice towards gender, sex, sexuality, disability, race, ethnicity, nationality, religion, creed, language, age, class, wealth, pregnancy, marital status or any other marginalised and protected characteristic, including intersectional identities.
I will treat all people with dignity, empathy and respect and uphold their rights even when I disagree with their opinions.
I will, through both my words and actions, show respect and empathy for others at all times during the event.
I will endeavour not to make assumptions about the identities, beliefs or experiences of any other participants or staff at the event.