Superbia Cinema is a celebration of queer filmmaking, and each month we showcase films by talented LGBTQ+ creatives.
Superbia Cinema is a great way for film enthusiasts and those interested in LGBTQ+ arts to come together and immerse themselves in queer culture, and our events offer an excellent opportunity for attendees to learn more about each film's production process, directors, actors, filmmakers and more.
We want to make sure that LGBTQ+ arts & culture is accessible to all - that's why all of our Superbia Cinema events are completely free to attend.
Join us on Friday 2nd December as we present;
HIDEOUS
As Much As I Can
Kia LaBeija
Trans People Taking PrEP
RATED X
My Neighbor, Miguel
Young Women in South Africa - At Greater Risk of HIV/AIDS
Stick around after the film screenings for a special filmmaker Q&A!
SCHEDULE:
Screening 1 - 18:00
Screening 2 - 19:20
Q&A - 20:30 - 21:00
PLEASE NOTE:
Please choose the screening time that you would like to attend when booking your ticket.
Tickets are limited to 1 per order.
Each attendee must register for their own ticket.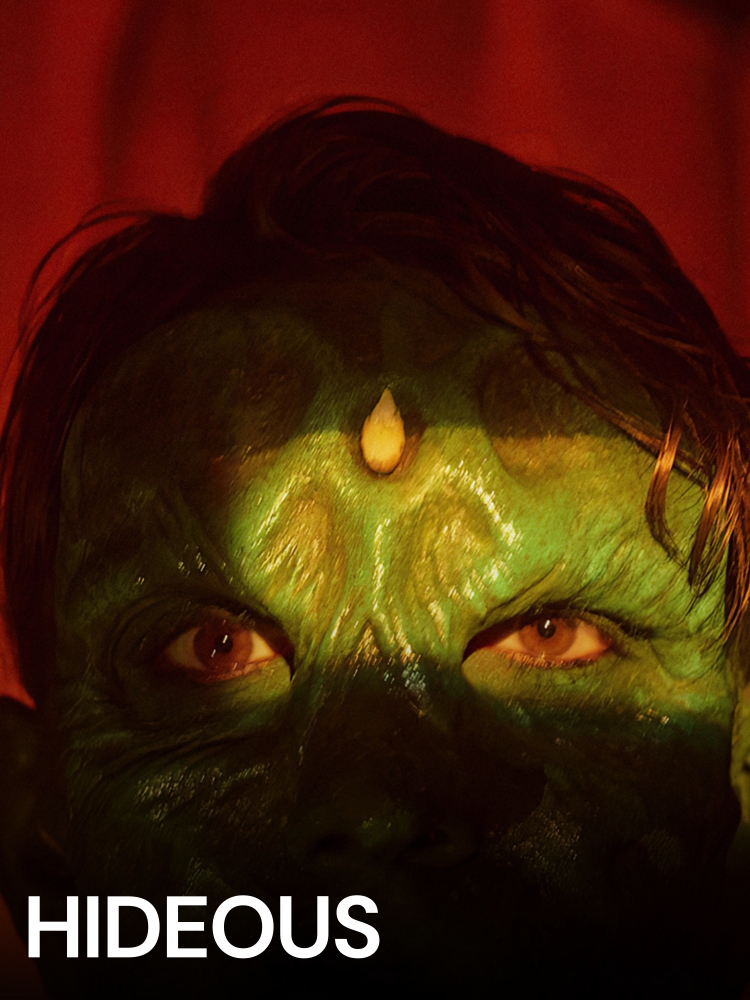 Photography: HIDEOUS / Yann Gonzalez
HIDEOUS
Directed by Yann Gonzalez
Musician Oliver Sim is the main guest of a talk-show that soon slides into a surreal journey of love, shame, and blood. A three-part musical short with songs from Oliver Sim's new album Hideous Bastard that explores growing up as a queer boy living with HIV.
Photography: As Much as I Can / Jon Schmidt
As Much As I Can
Directed by John Schmidt
An artfully abstract exploration of men diagnosed and living with HIV.
Filmed on location in Baltimore and Jackson Mississippi, American director and cinematographer, John Schmidt, presents a powerful documentary recreation that explores the feelings—from hope to despair—of sufferers of AIDS at a time when the HIV rates of African American men are rising to newly epidemic levels.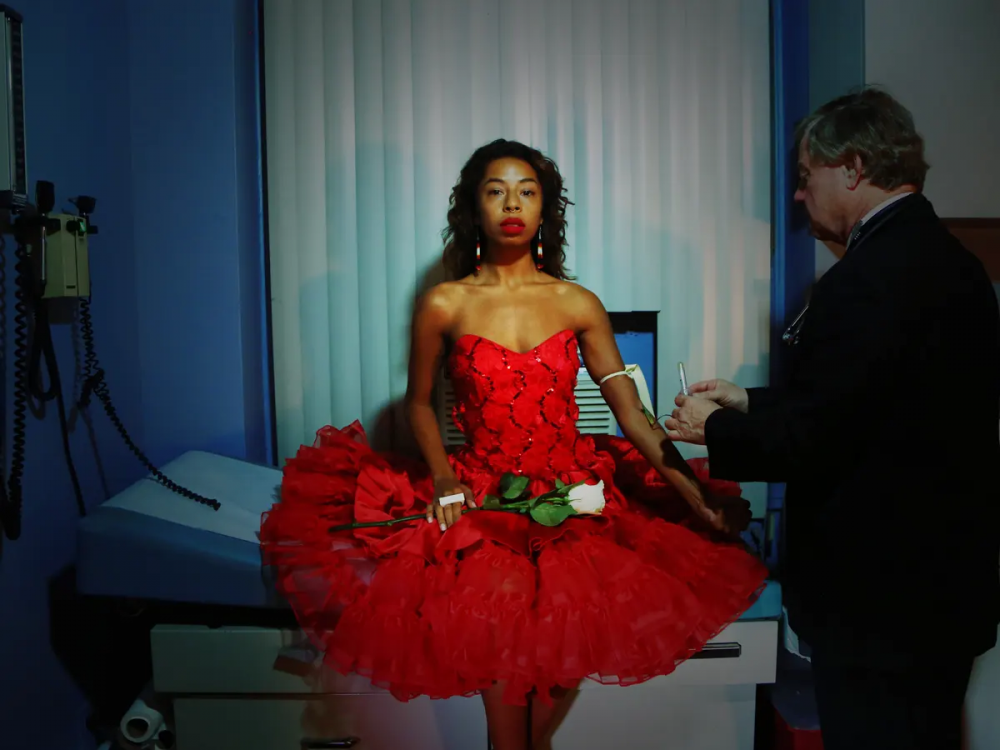 Photography: Kia LaBeija / Kia LaBeija
Kia LaBeija
By Kia LaBeija
Visual artist Kia LaBeija uses photography, dance and film to reflect on her experiences as part of New York's ballroom scene and explore her own reality as a woman of colour in America.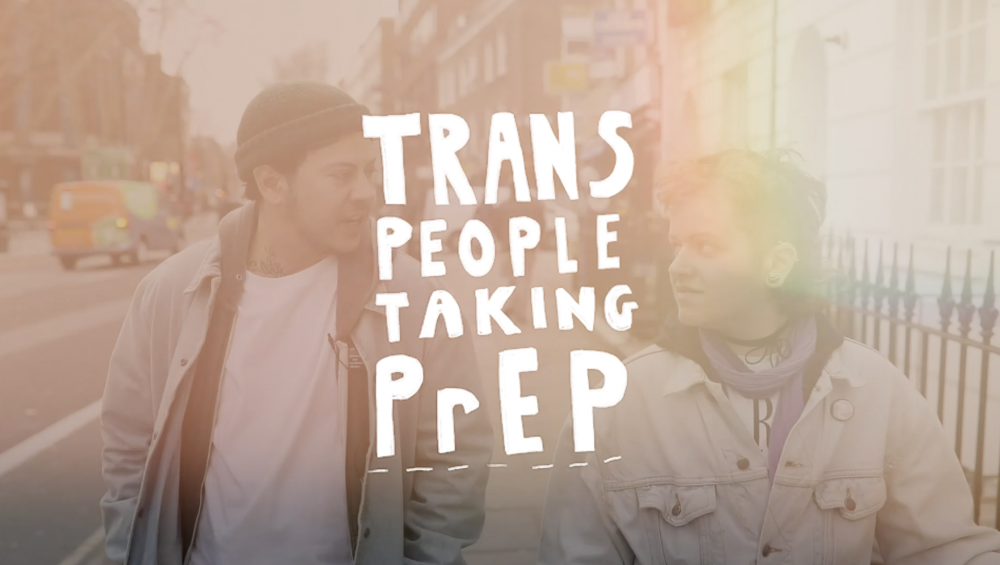 Photography: Trans People Taking PrEP, My Genderation
Trans People Taking PrEP
By My Genderation
Meet Sami, Dani and Kate, who are going to tell you about PrEP. This film is a collaboration between iwantPrEPnow, PrEPster and My Genderation.
My Genderation is a non-profit film project founded in 2012 by Fox Fisher and Lewis Hancox celebrating intersectional trans+ lives and experiences, with 100+ films spanning both documentary and fiction. All content is created by trans people, about trans people, for a much wider audience, and the project is currently run by Fox Fisher and Owl Fisher.
My Genderation films have been shown at Pulse 10 year Remembrance event, at the Museum of Transology, the Museum of Brighton & Hove, People's History Museum in Manchester, and at conferences across the UK and beyond.
Film festivals awards include: Outfest, BFI Flare, Toronto International, TranScreen, Translations, Trans Film Fest, MIX Copenhagen, New York International, San Francisco Frameline.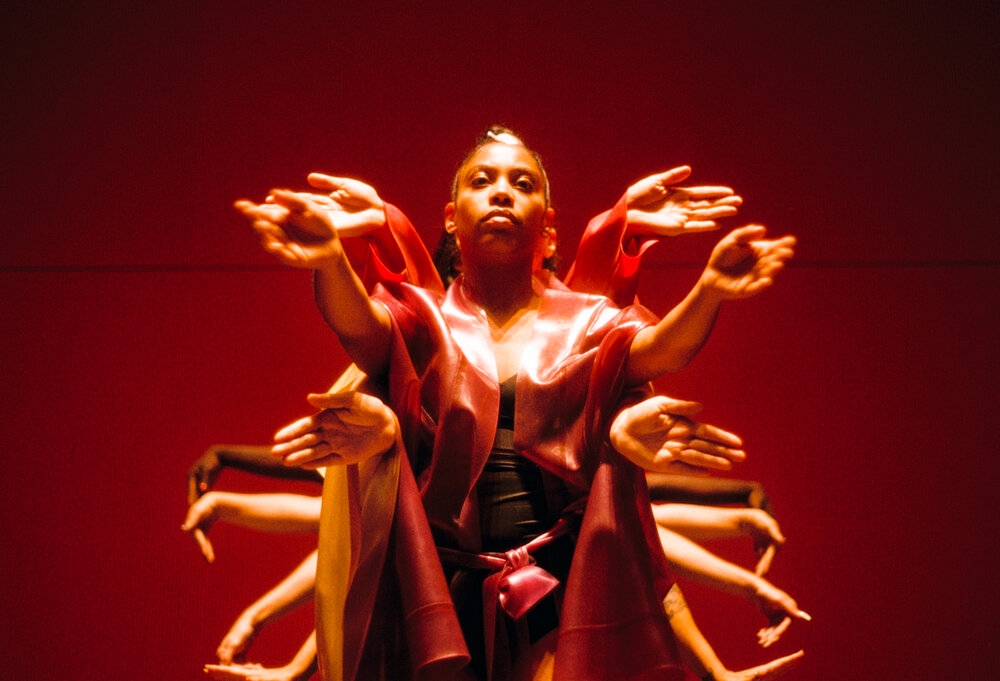 Photography: Rated X, Svenja Trierscheid
RATED X
Directed by Svenja Trierscheid
In 2019, Georgina Philp organised Dresdens first "Ball" in cooperation with Deutsches Hygiene Museum.
Founded in 1912, the museum originally opened its doors to cater to Immanuel Kant's ideas of Enlightenment. The sexist and racist notions behind those ideas and concepts remained unaddressed for a long time.
To open up narratives, Deutsches Hygiene Musuem cooperated with Georgina Philp, aka Mother Leo Saint Laurent, to create an event that adresses topics like HIV and AIDS and most of all to include communities that are victims of institutional discrimination in matters of health to this day.
Sophie Yukiko created a concept film with the aim to visualize the mistaken sharpness and pragmatism that was used to spread sexist and racist teachings about hygiene and health.
Choreographers Sophie-Yukiko and Georgina Philp, portrayed the german mentality and tradition of categorizing, as well as the close associations between hygiene, sexuality, and disease that still exist in society today.
Underlined through Florian Mathes and Lupae Designs Art, that through the use of Latex Material mixed with high fashion / avantgarde designs, also play with ambivalent associations of fetish, stigma and beauty.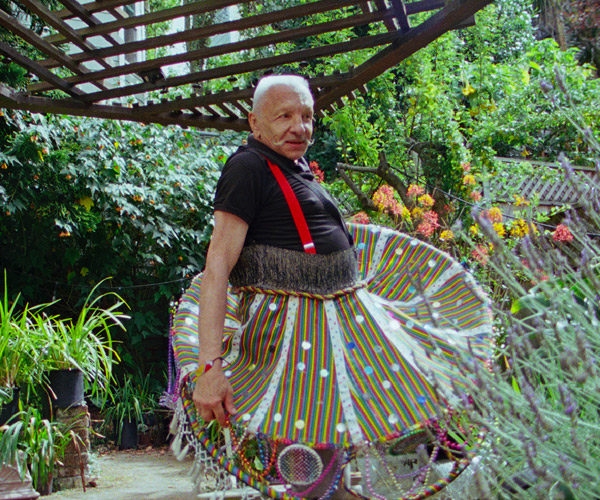 Photography: My Neighbor, Miguel, Danny Navarro
My Neighbor, Miguel
Directed by Danny Navarro
Exuberant 73-year-old, Miguel Gutierrez, is an activist, artist, survivor and longtime creative fixture of San Francisco's Western Addition neighborhood. For decades, he's designed costumes and sculptures made from trash and recycled items that he finds on the street.
The short documentary, My Neighbor, Miguel, is a celebration of a man who is a beloved cultural staple.Miguel recalls his time in San Francisco during the AIDS epidemic, and reflects on art, community and life during this isolating time. It's a story about resilience and also a reminder that we should treat our communities like Miguel treats his - by bringing something to the table and giving more than taking.
Young Women in South Africa - At Greater Risk of HIV/AIDS
By UN Video
Young women in South Africa are becoming infected with HIV at more than twice the rate of young men. We meet the young activist who is determined to use her own experience of living with HIV to change that trend.