The Human Rights Forum brings together prominent activists and thought-leaders to discuss the challenges that continue to face LGBTQ+ communities today, and what we as individuals can do to bring about political or social change.

Greater Manchester has a legacy history of promoting equality and diversity across all equalities groups and was at the forefront of promoting the rights of LGBTQ+ people in the UK. The Human Rights Forum is part of our mission to amplify LGBTQ+ issues and campaigning for equality, and we are committed to improving the lives of LGBTQ+ people in Greater Manchester and beyond.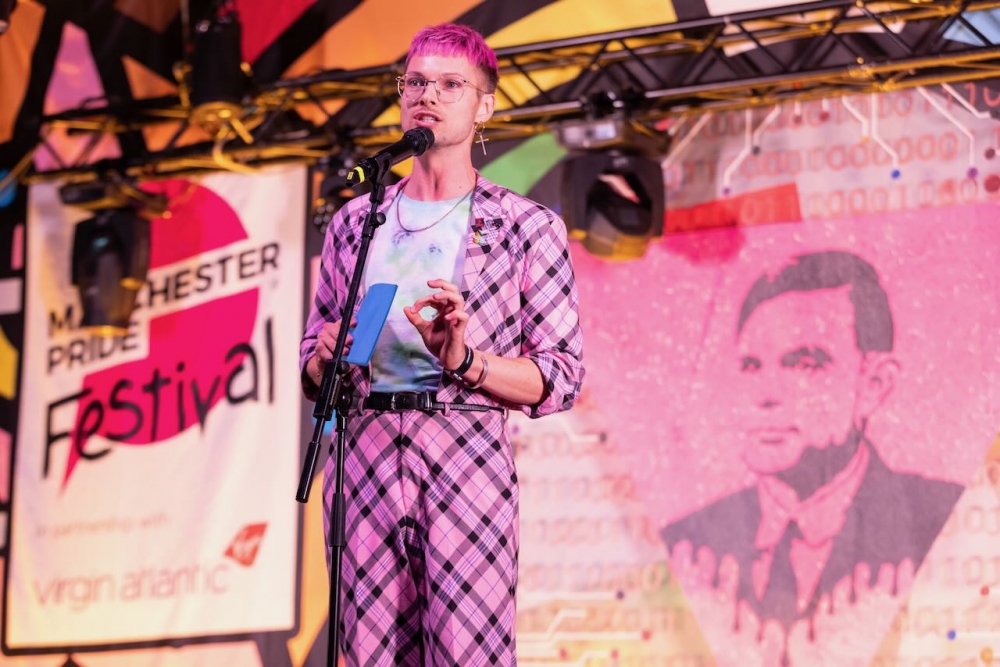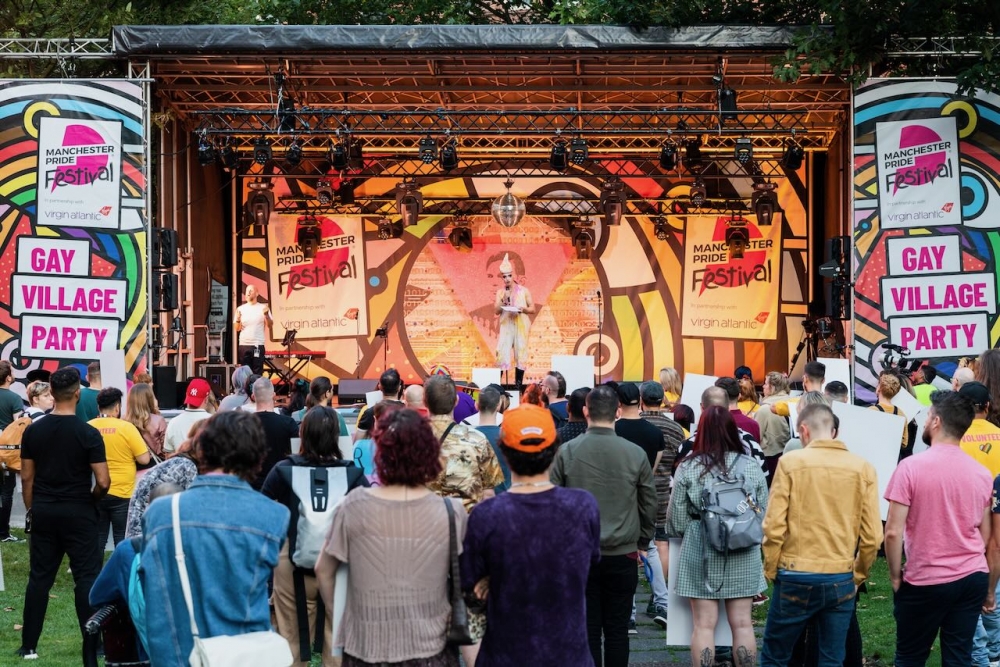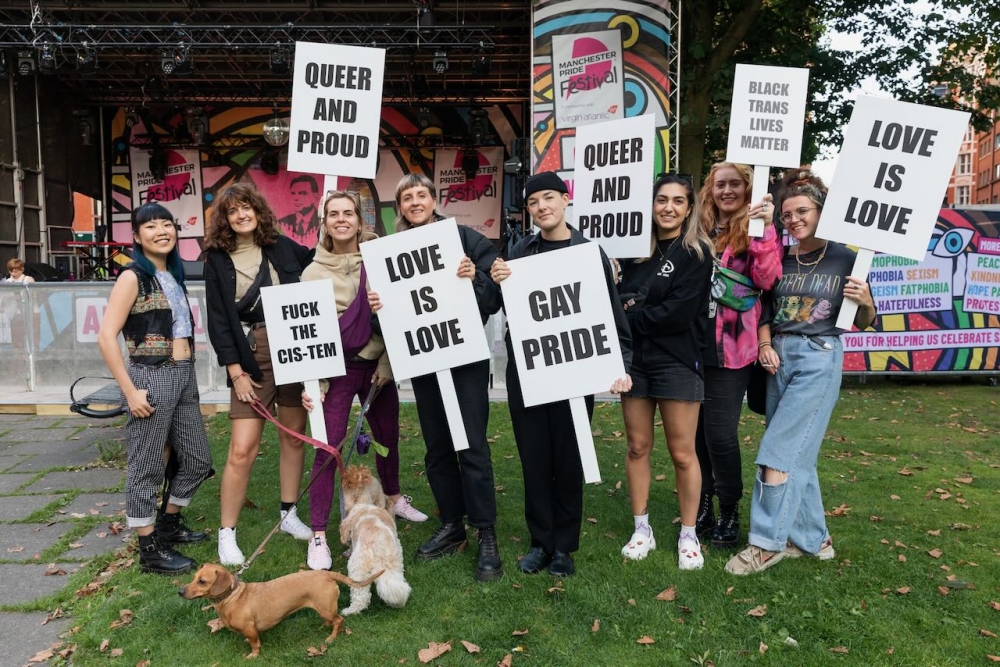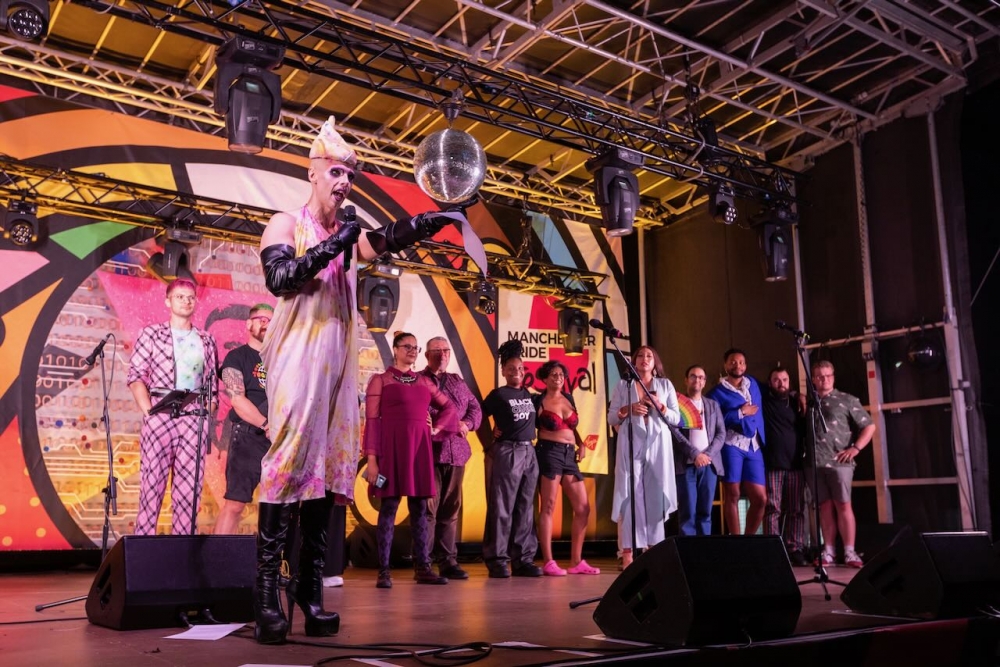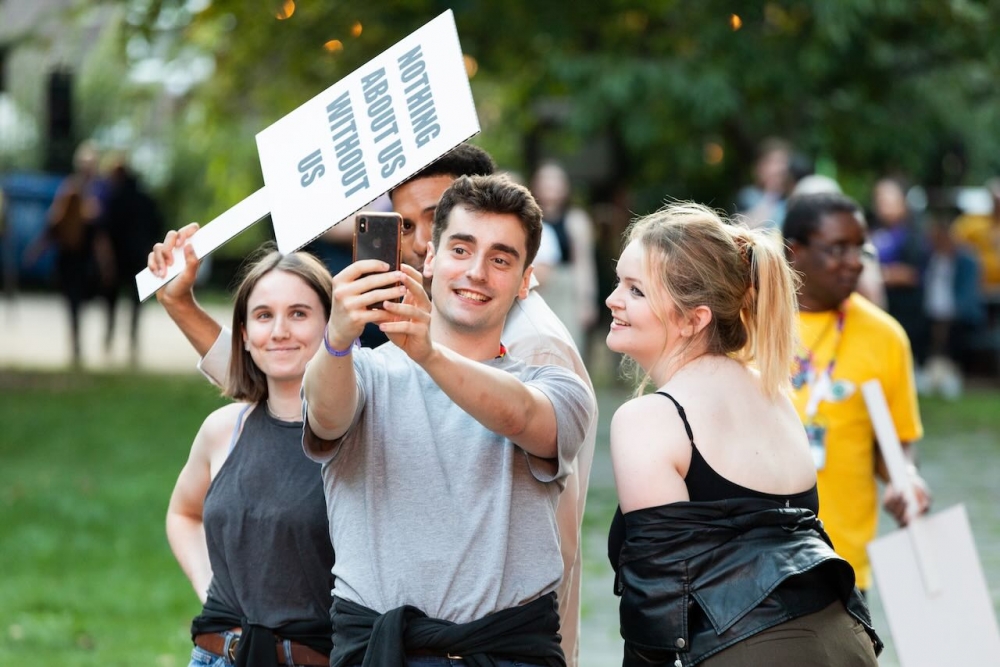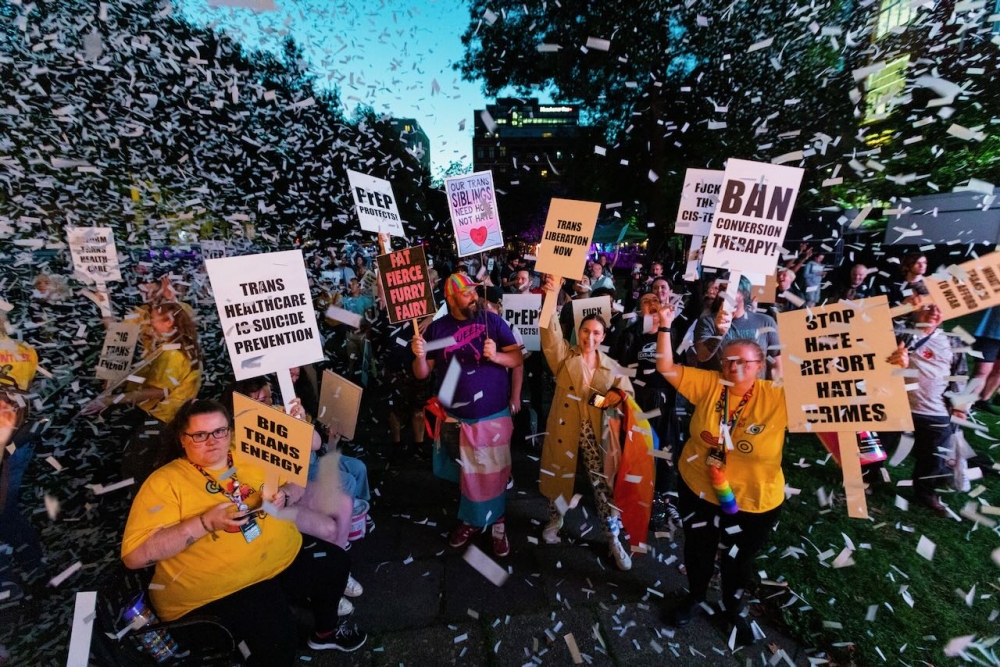 Looking back: Human Rights Forum 2022 - Pride is a Protest

After taking place virtually in 2020 and 2021, we were thrilled to introduce the Human Rights Forum to our stages in 2022 for a special evening of protest and queer joy in Sackville Gardens hosted by Cheddar Gorgeous, in partnership with the LGBT Foundation.

Pride is a protest.

Each year the Manchester Pride Parade takes place as we hold our protest banners high and fill the streets with colour. We push for change and fight HIV stigma at the Candlelit Vigil. At the Gay Village Party and beyond, we celebrate party-as-protest with a huge programme of entertainment, arts and culture and more in an explosion of queer joy right across the city.

However, it's vital to remember and reflect on our beginnings and those that paved the way for us to be able celebrate and march through the streets today. We've come a long way, but there's still a long way to go.

In 2022, we came together before Manchester Pride Festival kicked off to hold our protest placards high and honour our roots with a series of performances, readings, speeches and more reflecting on our progress, our rights, our challenges and reasons to celebrate.

We were thrilled to be joined by Kate O'Donnell, Tony Openshaw, Wesley Smith, Dominic Lawson, Suriya Aisha, Yvy DeLuca, Nathaniel J Hall and Lucky Roy Singh for this special evening.

PRIDE IS A MARCH. PRIDE IS A PARTY. PRIDE IS QUEER JOY…. PRIDE IS A PROTEST.