A new monthly offering from Superbia, Superbia Cinema is a celebration of queer film taking place at the fabulous Ducie Street Mini Cini.


Each month, Superbia showcases a series of short films by talented LGBTQ+ creatives, and screenings are often followed by a special Filmmaker Q&A.
Superbia Cinema is a great way for film enthusiasts and those interested in LGBTQ+ arts to come together and immerse themselves in queer culture, and offers an excellent opportunity for attendees to learn more about each film's production process, directors, actors, filmmakers and more.
We want to make sure that LGBTQ+ arts & culture is accessible to all - that's why all of our Superbia Cinema events are completely free to attend.
Follow Superbia
on social media to stay up to date on all things Superbia Cinema and be the first to know when free tickets are available!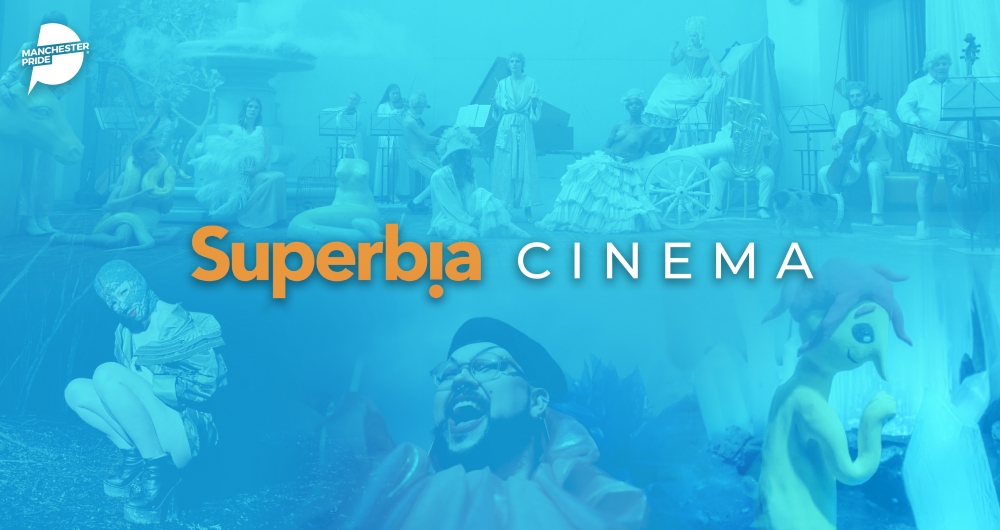 Superbia Cinema returns to Ducie Street Warehouse Mini Cini this June for back-to-back screenings of four fantastic queer short films!


This month's Ducie Street Mini Cini theme is Otherness. Join us Thursday 23rd June at as we present; Tease, Diva, Other Half, and Anywhere is a Dancefloor.

Stick around after the film screenings for a special filmmaker Q&A, where we'll be catching up with Jaii Andrew, choreographer of Anywhere Is A Dancefloor; Divina de Campo, drag icon and performer in the surreal queer fantasia Diva; and Lina Kalcheva, award-winning animation director of Other Half.


EVENT DETAILS

Thursday 23rd June, Ducie Street Warehouse Mini Cini.

Screening 1 - 18:00
Screening 2 - 19:00
Q&A - 20:00 onwards

Please note: Tickets are limited to 1 per order. Each attendee must register for their own ticket.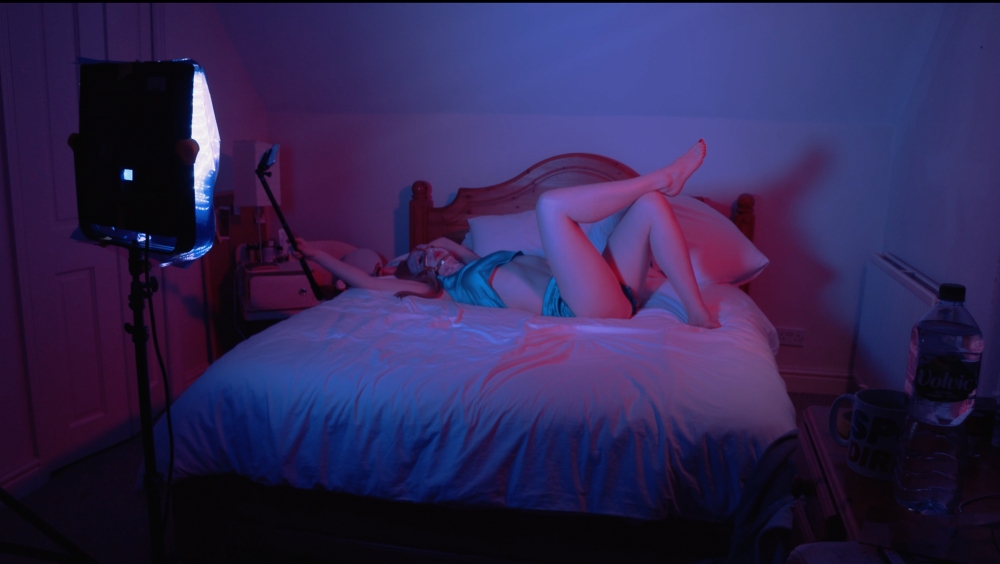 TEASE
Directed by Jessica Brady


A filmmaker delves into the world of online sex workers by becoming one herself using a false persona on OnlyFans. Realising it's not as straightforward as she first thought, she begins pushing her own boundaries to attract followers. But will it ever be enough?

Director - Jessica Brady
Producers - Jessica Brady, Danielle Goff
Production Manager - Fabiana Tesauro
Editor - Lesley Posso
Sound Designer/Dubbing Mixer - Henry Sims
Composer - Alastair McNamara
Colourist/Online Editor - Nigel Tadyanehondo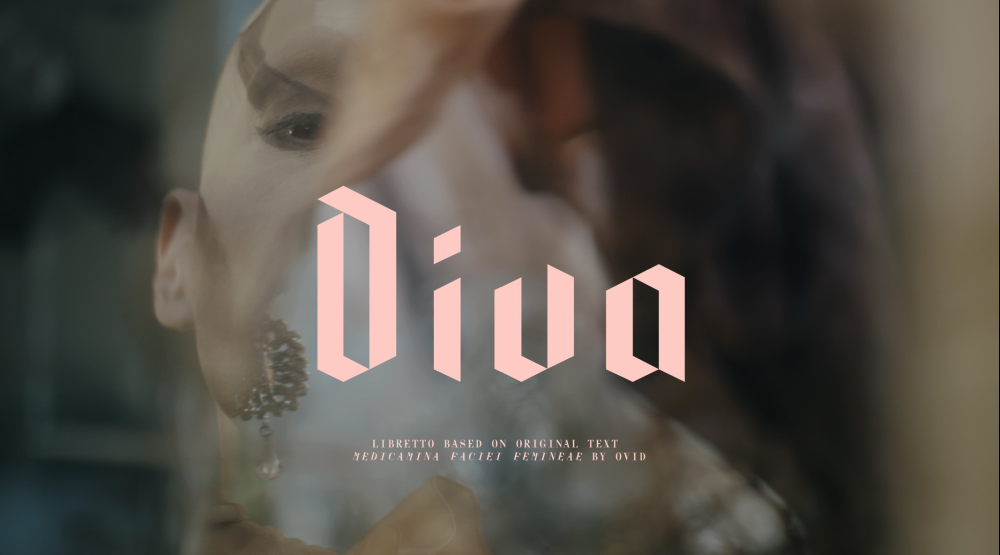 DIVA


By Adam Csoka Keller


In the drag bar as well as the opera house, cries of 'DIVA' ring out for performers who tear us screaming outside the bonds of mere reality.
In this surreal queer fantasia on classical music, Baroque iconography, and scandalous first-century verse, drag prima donna Divina de Campo premieres an original operatic aria with chamber orchestra by composer V. R. Alevizos, enacting a space where the drag diva and the opera diva share the same skin. The Aria plays out within a dizzying Baroque fever-dream: Archived opera set pieces and costumes, contemporary fashion design, and faded 'high'-cultural artefacts are scrambled and re-interpreted to new ends, staging dialogues between art forms which traffic in the extremes of gender performance.
Divina, in the embrace of a queer-led cast of actors and musicians, wanders through some of Europe's most stunning Baroque architecture – but finds in its edifice something overpowering, wearying, even oppressing. She sings a text drawn from Ovid, advising young Roman women to 'learn, my dears, the art of beautifying your face'. Ovid/Divina give caution, however, since 'the men, in these days, pay immense attention to their dress ... and the wives can hardly outdo their husbands in luxurious attire.'


Director – Adam Csoka Keller
Original Score –V.R. Alevizos
Libretto based on original text "Medicamina Facei Faminaea" by Ovid Sound Design –Arielle Esther
Cinematography –Igor Smitka
Art Direction & Photography Evelyn Bencicova
Costume Design –Idan Gilony
Production Manager – Tatiana Makrinova
Writer –Nick Bonadies
CAST Divinia de Campo / Lyra / Michelle / Debora / Lucia / Daniel / For You Katarina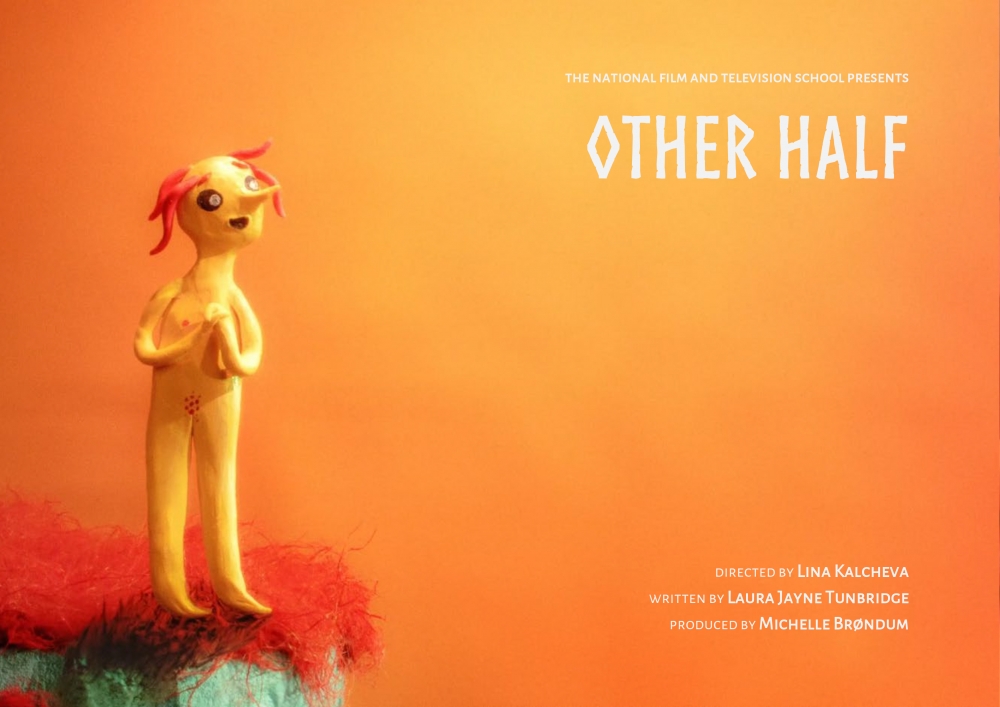 OTHER HALF


Directed By Lina Kalcheva


Other Half is the story of Ren, an Individual Being on a quest to find love and finally become complete.
The film follows Ren's journey through a mystical labyrinth of potential suitors as they attempt to find their other half and form a Merged Couple. With each trial, Ren tries harder to win their suitor's approval, desperately changing themself to meet their potential other half's every need. However, little does Ren realise that something much more important is at stake - the loss of their own individuality.
Other Half explores the ways in which changing yourself to be in a relationship won't make you complete, and that true completeness can only come from within.


Director - Lina Kalcheva
Writer - Laura Jayne Tunbridge
Producer - Michelle Brøndum
Director of Photography - Ebba Hult
Production Designer - Eva Calland-Waller
Model Maker - Mara Frampton
Production Manager - Holly Androlia
Editor - Alejandro Liechty
Sound designer - Zoltán Kadnár
Composer - Oliver Wegmüller
Visual Effects Supervisor - Carina Carlsson
Visual Effects Supervisor - Pietro Abati
Color Grader - Marco Valerio Caminiti
ANYWHERE IS A DANCEFLOOR
Directed by Mat Beckett

'Anywhere is a Dancefloor' is a new collaboration between  choreographer  Jaii Andrew, and drag artist & cultural producer, Fatt Butcher, produced by The Motion Dance Collective.
Through celebrating the creativity, resilience and fierce spirit of Birmingham's LGBTQ+ nightlife community, this new work is an invitation to the city to create their own dancefloors anywhere and everywhere!
Produced by The Motion Dance Collective @TheMDCollective
Director & DoP: Mat Beckett @riverreafilms
Concept & Music: Adam Carver @fattbutcher
Concept & Choreography: Jaii Andrew Guest @jaiiandrew
Executive Producer: DanceXchange @dancexchange_
Producers: Matt Critchfield @mattcritchy & Anna Clifford @annaleaclifford
SUPERBIA CINEMA ARCHIVE
Previous screenings
May


Our last edition of Superbia Cinema saw a double screening of Todd Stephens' star-studded comedy drama,
Swan Song,
featuring Udo Kier, Jennifer Coolidge, Linda Evans and Michael Urie.
Retired hair stylist Pat Pitsenbarger (Udo Kier) escapes his nursing home to embark upon an odyssey across his small town to style the hair of his dead 'frenemy' for her funeral, confronting the ghosts of the past and rediscovering his sparkle along the way.
Swan Song is a comical and bittersweet journey about rediscovering oneself, and still looking gorgeous even at death.
March

Back by popular demand and following two sold-out Superbia Cinema events, Superbia presented four short pieces of queer filmmaking curated by
Joshua Hubbard
for Ducie Street Mini Cini's 'Coming of Age' takeover in March.
Baba
Sam Arbor and Adam Ali
Ladies Day
Abena Taylor-Smith
Dragged Up
Laura Jayne Tunbridge
Come
David McShane
February

Febuary's Mini Cini theme at Ducie Street Warehouse was 'Love and Community', and we were thrilled to screen a special LGBTQ+ History Month digital adaptation of Alexis Gregory's critically acclaimed 'Riot Act', presented by Emmerson & Ward.
January

In January, Ducie Street Warehouse Mini Cini hosted their Wellness & Mental Health take over. We were thrilled to screen three fantastic works:

A Love Letter
Written by Joshua Hubbard and directed by Joshua Hubbard and Lee Baxter.

The Cost of Living
Written and directed by Alice Trueman

Requiem
Directed by Emma J. Gilbertson and written by Laura Jayne Tunbridge