Black Queer Pioneers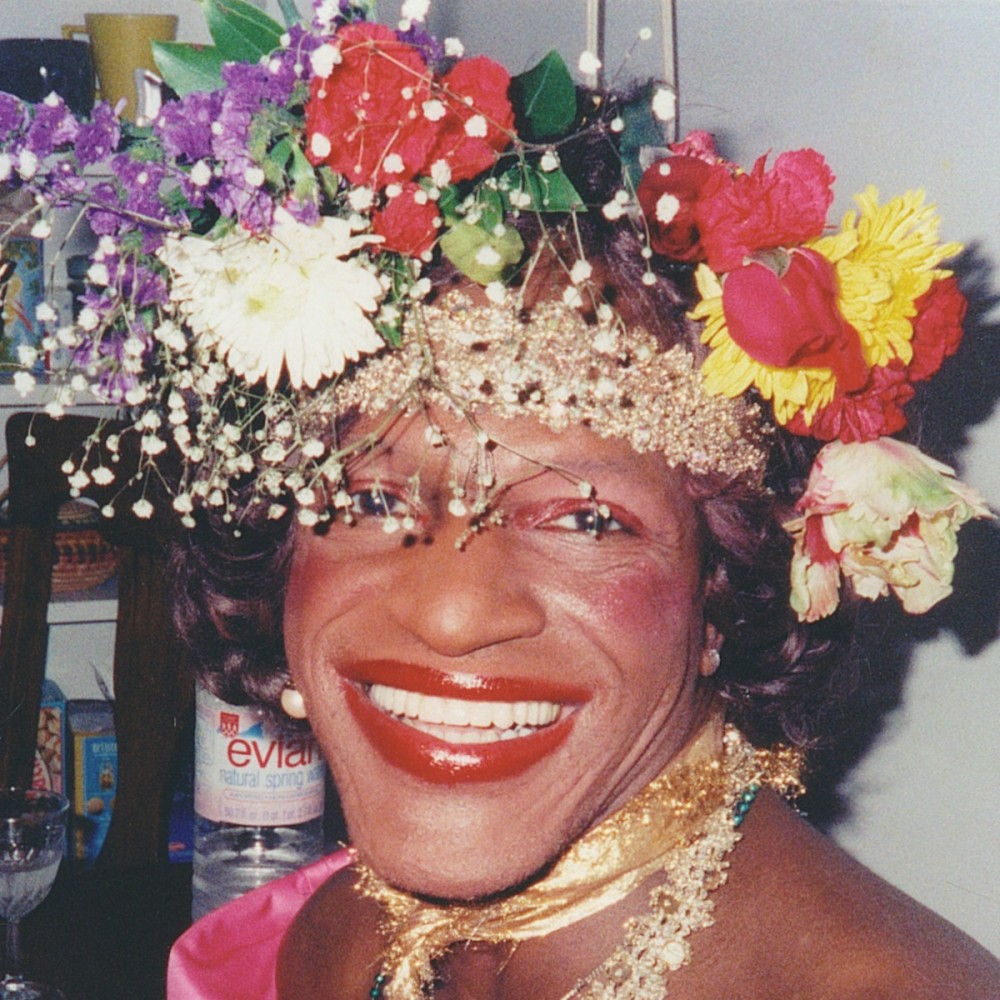 Marsha P. Johnson was a transgender activist and pioneer born in Elizabeth, New Jersey, 1945. Known as an outspoken advocate for LGBTQ+ rights, Marsha was an instrumental figure in the Stonewall uprising of 1969.
The Stonewall Inn
in New York was known to be a popular space amongst the most marginalised members of the LGBTQ+ community - a sanctuary for drag queens, sex workers, homeless youth, gay men, trans people, and lesbians to socialise and be their authentic selves.
Riots broke out
on June 28th 1969 in front of the bar when 9 police officers raided the building in an attempt to close the bar permanently for violating the licensing regulations of the time (serving alcohol to homosexuals). The officers were met with strong resistance from many of the bar's patrons who had grown tired of being harassed. Marsha, who was living and working in New York at the time, was one of the key figures who stood up to the police during the raids. Marsha resisted arrest, but in the following days, led a series of protests and riots demanding rights for LGBTQ+ people that proved to be pivotal moments in queer history. The uprising was a catalyst for the beginning of the queer liberation movement and gave the LGBTQ+ rights movement widespread visibility, empowering thousands to protest for equality.
Not long after the Stonewall uprising, Marsha became a member of the
Gay Liberation Front
. She was among the trailblazers who took part in the first
Christopher Street Liberation March
in June, 1970. The rally marked the first anniversary of the Stonewall uprising and would later be replicated all over the world, an event now known as Pride. after which the events commemorating this key moment in LGBTQ+ history and a period that later became known as Pride Month, continued to grow.
Marsha also founded STAR -
Street Transvestite Action Revolutionaries
- with their good friend
Sylvia Rivera
, a queer liberation and transgender rights activist. STAR aimed to support LGBTQ+ and trans individuals who were experiencing homelessness.
"Marsha acted as a 'drag mother', fostering a sense of kinship among the Black and Latino LGBTQIA+ community – many of whom faced rejection from their biological families. There, Marsha made it her mission to care for the young drag queens, trans women, gender non-conformists and gay youths who found themselves lacking security and acceptance elsewhere. Indeed Marsha became so renowned in the Greenwich Village community that she was known as the 'mayor of Christopher Street', easily recognisable in her vibrant outfits. During the 1980s she also worked as an AIDS activist, continuing to champion the gay liberation movement as an organiser and marshal with the AIDS Coalition to Unleash Power (ACT UP)." - Tatler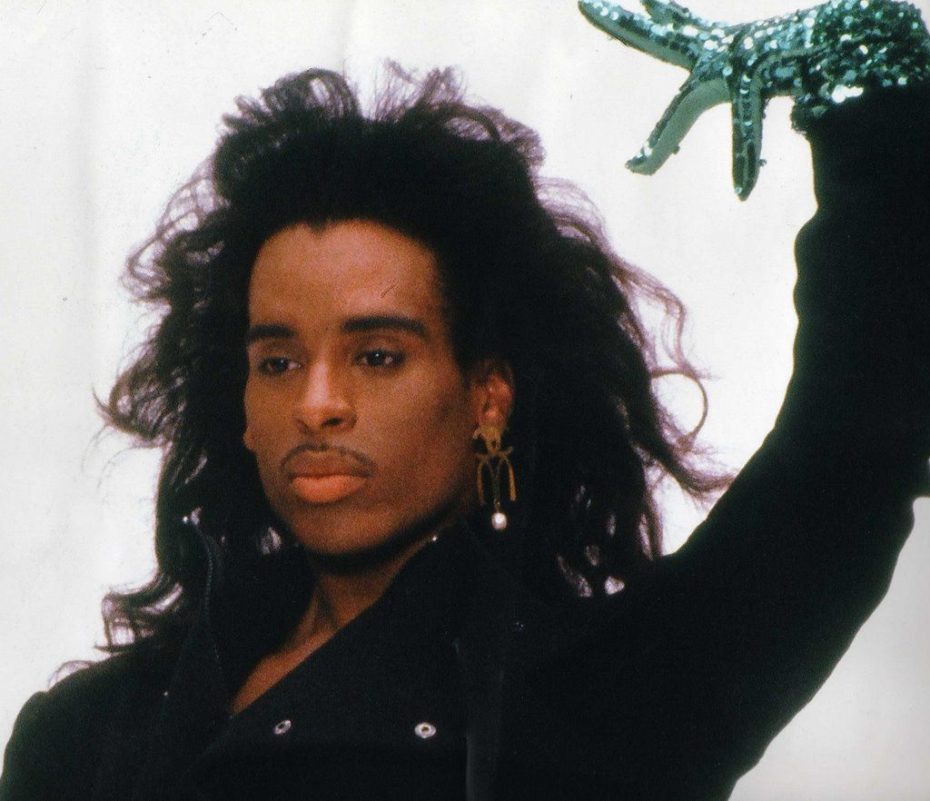 Recognised as the "Grandfather of Vogue," Willi Ninja rose to prominence in the
Harlem Drag Ball
scene in the 1980s and took the dance form of voguing around the world. Willi Ninja founded the
House of Ninja
in 1982, acting as Mother to a group of adopted gay and transgender 'children' in New York City. Moving away from showgirl drag, the Harlem drag ball scene provided African American and Latino youth a space to express non-conforming gender presentations. The houses of the drag ball scene provided the participants a support network and an extended social family. Each house having distinctions, the House of Ninja was famous for its dancers, and Ninja helped create and shape the dance form of voguing that combined exaggerated model poses and intricate mime-like choreography.
After appearing in the documentary Paris is Burning, Willi rose to fame as a choreographer, musician, runway model and modelling coach, as well as serving as a direct inspiration to various artists who immortalised the style in their music videos. Willi Ninja's life illustrates what it means to be a black gay male in a world that lauds white male heteronormativity. Willi Ninja transgressed rigid gender barriers as he participated in the ballroom scene and performed an androgynous gender presentation on and off the stage. His legacy continues as the House of Ninja members keep voguing alive and advocate on behalf of their mother to raise HIV/AIDS awareness. - OutHistory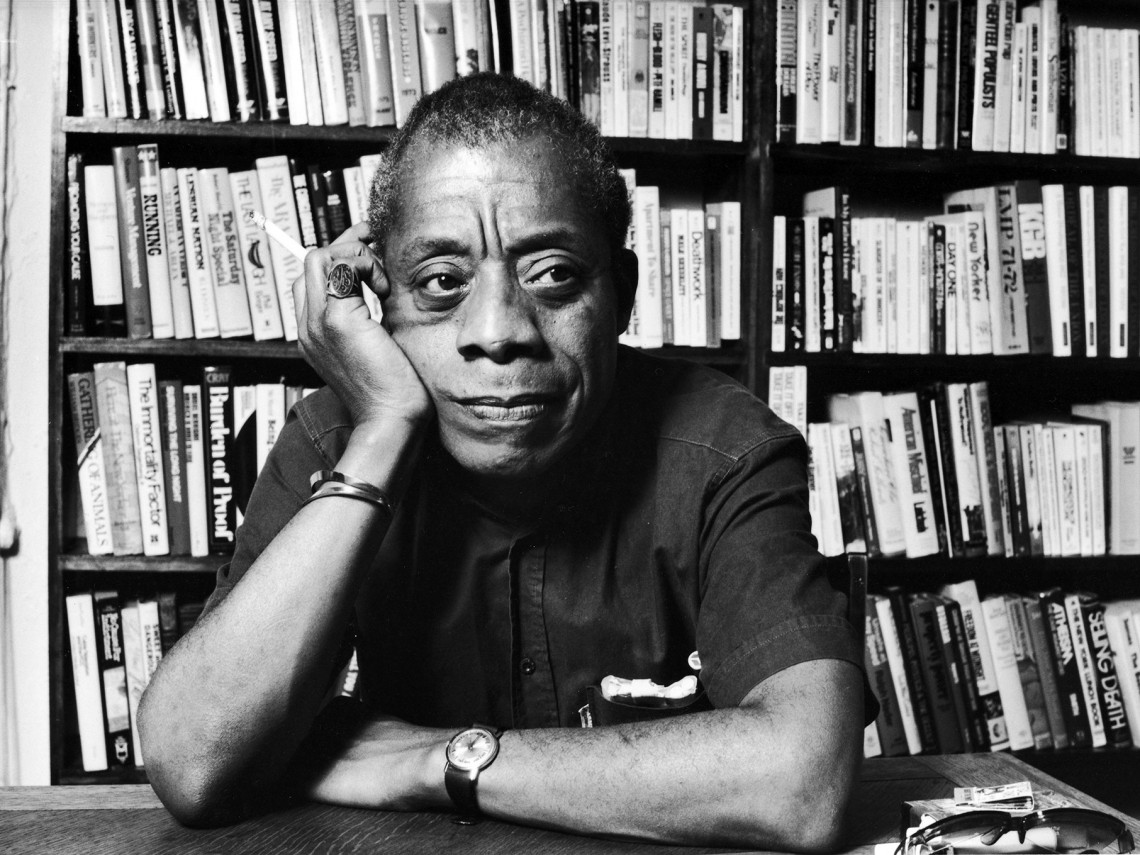 James Baldwin, born on 2nd August 1924, in Harlem, New York, was an American novelist, playwright, essayist, poet, activist and voice of the American civil rights movement. One of the 20th century's greatest writers, Baldwin broke new literary ground with the exploration of racial and social issues in his many works. He was especially known for his essays on the Black experience in America. His essays, collected in
Notes of a Native Son
, explore intricacies of racial, sexual, and class distinctions in the USA during the mid twentieth-century. Baldwin's other prominent works include '
The Fire Next Time
' and '
Go Tell It on the Mountain
', receiving acclaim for his insights on race, spirituality and humanity. Baldwin's novel '
Giovanni's Room
' told the story of an American living in Paris and broke new ground for its complex depiction of homosexuality, a then taboo subject.
"Baldwin was open about his homosexuality and relationships with both men and women. Yet he believed that the focus on rigid categories was just a way of limiting freedom and that human sexuality is more fluid and less binary than often expressed in the U.S. "If you fall in love with a boy, you fall in love with a boy," the writer said in a 1969 interview when asked if being gay was an aberration, asserting that such views were an indication of narrowness and stagnation." - biography.com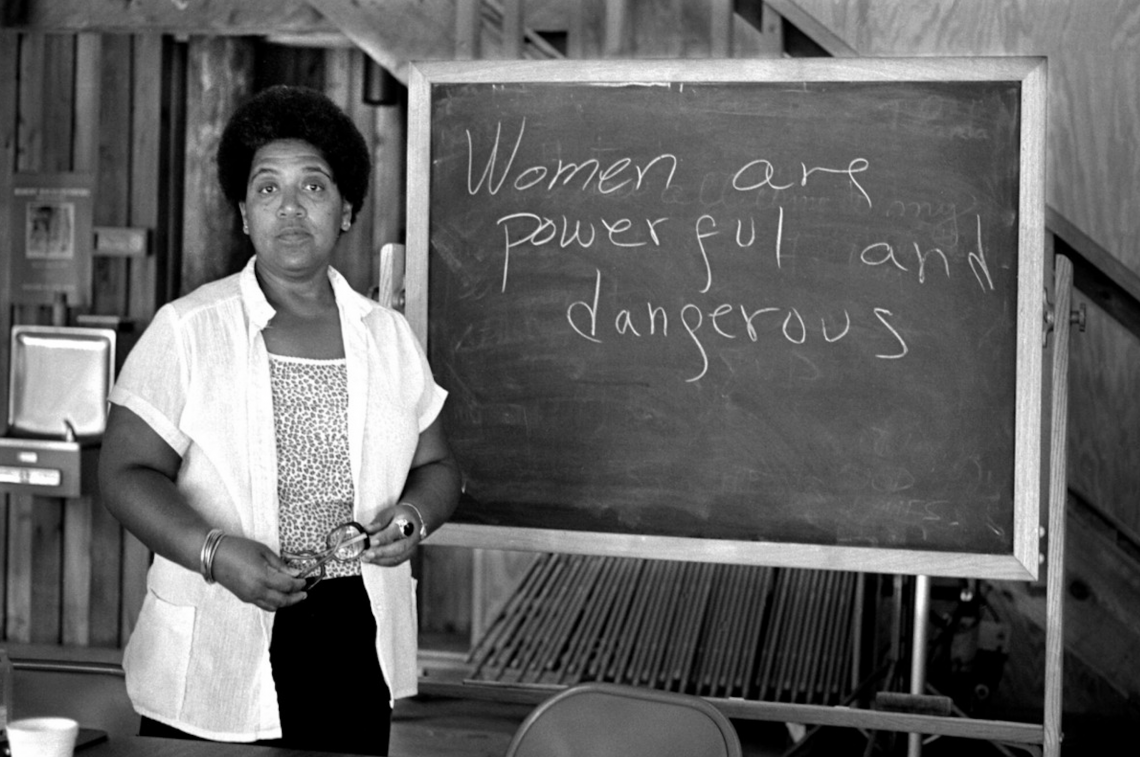 Audre Lorde, born on 18th February 1934 in New York City, was a leading poet, activist and essayist who gave voice to issues of race, gender and sexuality. Lorde's love of poetry started at a young age, and she began writing as a teenager. A self-described "black, lesbian, mother, warrior, poet," Audre Lorde dedicated both her life and her creative talent to confronting and addressing injustices of racism, sexism, classism, and homophobia.
An internationally recognized activist and artist, Audre Lorde was the recipient of many honors and awards, including the Walt Whitman Citation of Merit, which conferred the mantle of New York State poet for 1991-93. In designating her New York State's Poet Laureate, Governor Mario Cuomo observed:
"Her imagination is charged by a sharp sense of racial injustice and cruelty, of sexual prejudice…She cries out against it as the voice of indignant humanity. Audre Lorde is the voice of the eloquent outsider who speaks in a language that can reach and touch people everywhere." - Governor Mario Cuomo
Some of Audre Lorde's most prominent works that we would recommend;
Sister Outsider: Essays And Speeches
,
Zami: A New Spelling of My Name
,
The Cancer Journals
,
Lesbian Party: An Anthology
,
Need: A Chorale For Black Women Voices.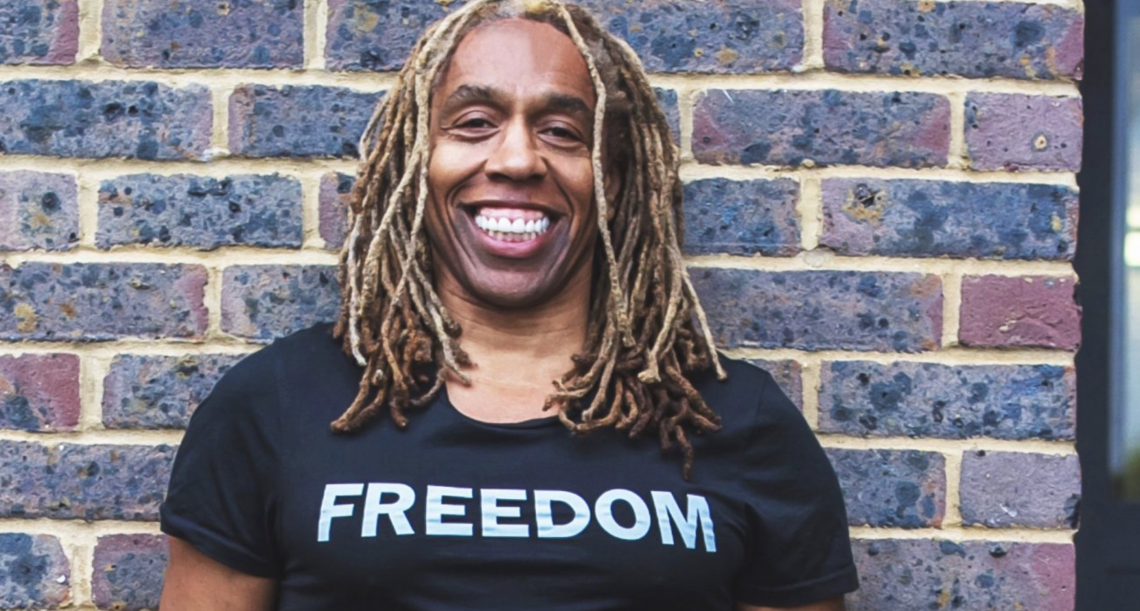 Renowned queer artist Rikki Beadle-Blair MBE is a Performer, Writer, Director, Composer, Choreographer, Artist, Activist, Mentor, Publisher CEO. Born and raised by his
lesbian mother
in South East London, Rikki learned to read at the age of three and wrote his first play aged seven, moving on to direction at the age of 11. He attended the experimental Bermondsey Lamppost Free School, where he focused on theatre and film making.
Named several years running on the Independent on Sunday's Pink List as one the 100 most influential gay people in Britain, Rikki has a life-long commitment to creating challenging, transformative entertainment in the mediums of film, theatre, music, television, radio, dance and design. Rikki expertly wrote
Stonewall
for BBC Films, which went on to win the audience awards at the London Film Festival and the San Francisco Lesbian and Gay film Festival, and Rikki also won an award at Outfest LA for Outstanding Screenwriting. He created the production company '
Team Angelica
' to pursue these goals and share opportunities with performers, artists and practitioners from the widest possible range of backgrounds.
Rikki is also a committed mentor, regularly teaching his 'In the Room' career alignment course and one on one 'Career clinic'. His self-help books '
What I Learned Today
'; and '
Reasons to Live
' are available now through
Team Angelica Books.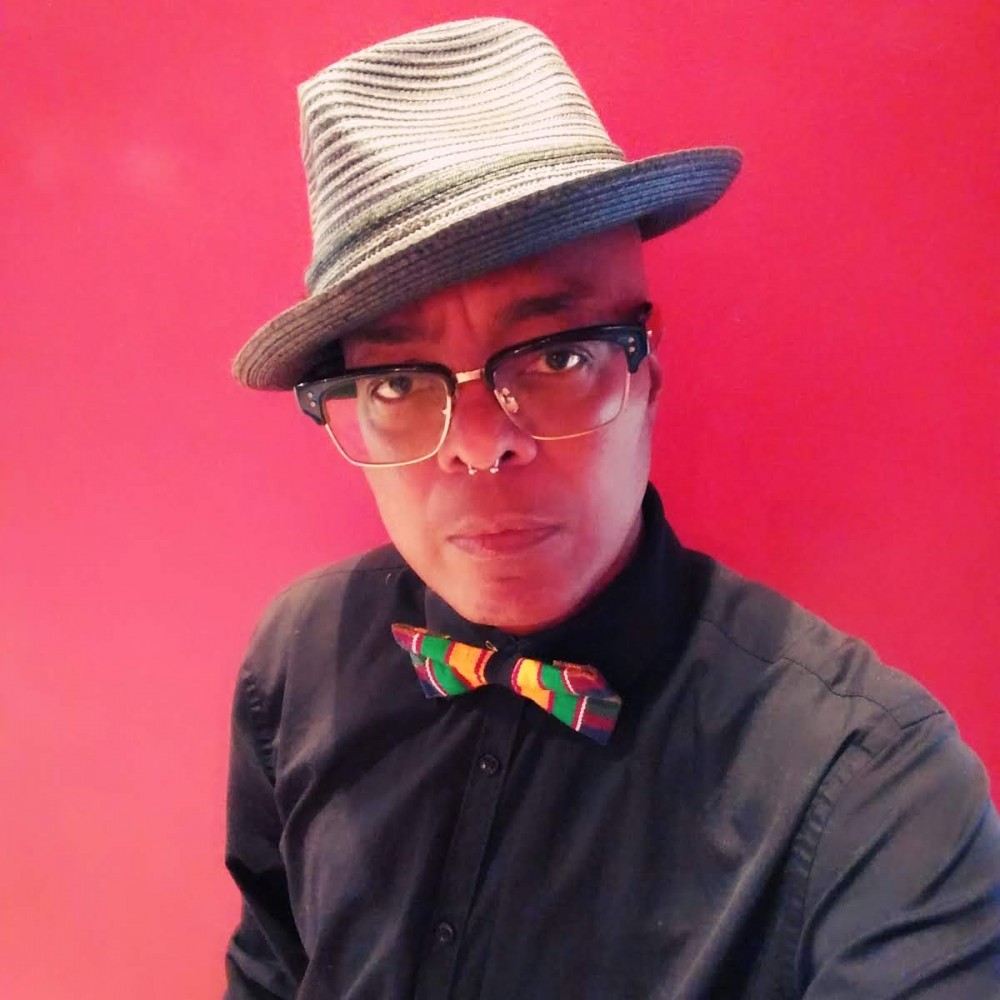 Campbell X is a transgender writer/director, and produces award-winning film projects which fuse fiction and documentary genres. Campbell X uses films to remember and re-vision what has been forgotten. He brings untold stories to the screen and turns the spotlight on people who are often kept in the shadows. Campbell directed the award-winning, queer, urban romantic comedy feature film '
Stud Life
', named in the Guardian as one of the 10 most important Black UK films in the last 40 years.
"Campbell X's 2012 feature debut is a fresh, sexy and funny comedy-drama about LGBTQ+ life in east London, boasting a great turn from T'Nia Miller as JJ, a butch photographer who is popular with the ladies. X is in a lineage of black British queer-themed cinema that includes film-makers Topher Campbell and Isaac Julien." - Guardian

Campbell X also directed and produced the short film '
Des!re
', and the documentary '
Visible
' which headlined the Scottish Queer Film Festival in December 2018. Campbell directed the award-winning LGBTQ web series '
Different For Girls
' and is one of the directors of the transgender webseries Spectrum London. Campbell is currently developing their second feature fiction film produced by Stella Nwimo and co-written by Guy Bolton & Stephen Strachan. Campbell is the Co-founder with Neelu Bhuman of
Wahala Film Fund
, a completion fund for short films by and about QTIPOC people.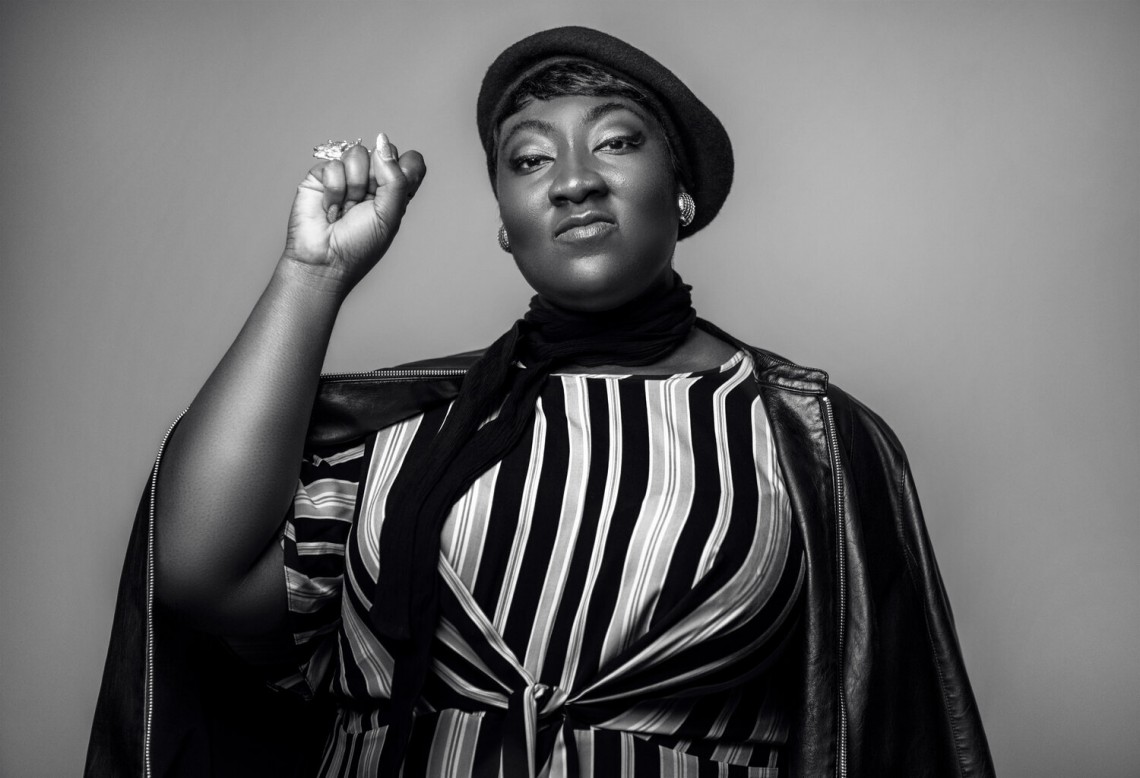 Phyll Opoku-Gyimah, who is also known as Lady Phyll, is an activist, Co-Founder & Executive Director of
UK Black Pride
and Executive Director at
Kaleidoscope Trust
. Constantly vocal on issues of race, gender, and sexuality, Lady Phyll has proven herself to be a formidable voice in the fight for equality for queer people of colour.
"We didn't talk about sexuality at home, in my language there is no word that translates to lesbian, gay or bisexual. It's why, despite always knowing I fancied girls, I couldn't articulate what that meant. Aged 20, I returned to the library. That's when I found Audre Lorde: she gave me the words to describe my identity. From then I've never stopped talking." - Lady Phyll
Phyll
publicly refused an MBE
in the New Year's Honours List, stating that she couldn't accept the award so long as "LGBTQI people are still being persecuted, tortured and even killed" across the world by laws put in place by the British Empire.
"Rejecting my MBE came with a lot of abuse, but the Empire has a toxic legacy. Being the co-founder of an organisation called UK Black Pride, I couldn't accept something which elevates itself above the people I set out to serve. And, it's a well known fact that one queen will not bow to another." - Lady Phyll for Gay Times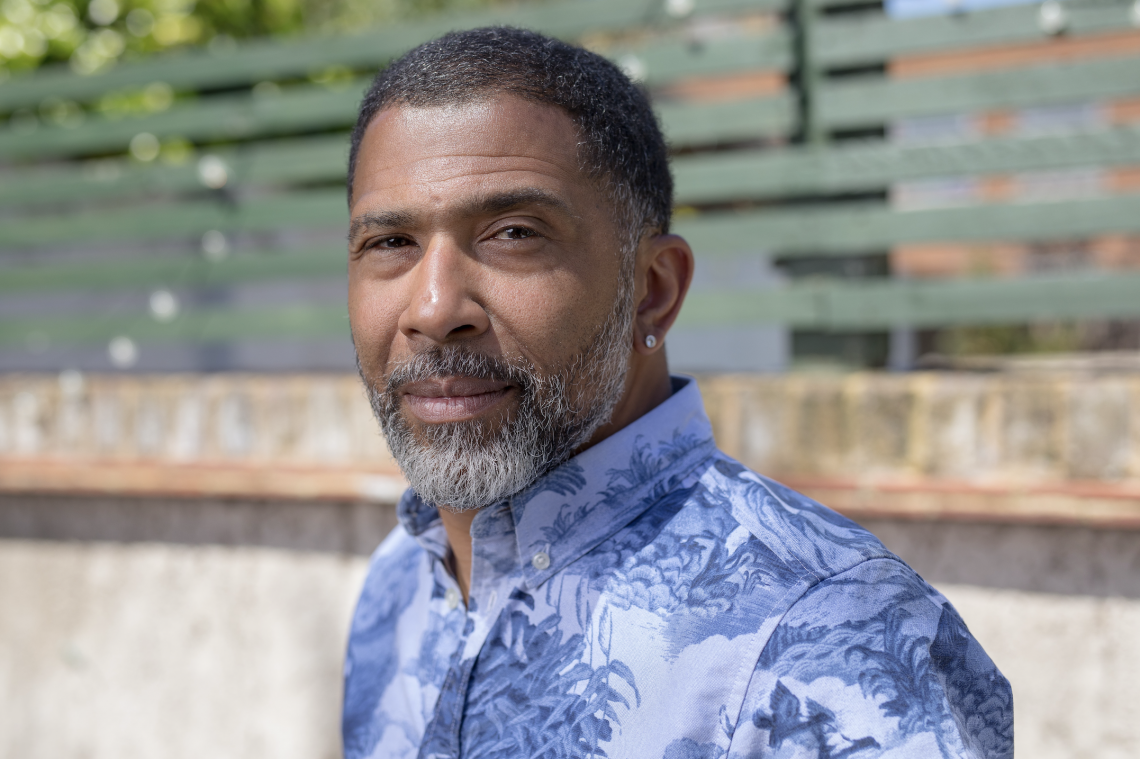 Marc Thompson is an activist, health promotion specialist, mentor and has been living with HIV since 1986. He has been at the forefront of HIV activism, education and prevention in the UK for 30 years.
Marc is director of
The Love Tank
, a not-for-profit community interest community (CIC) that promotes health + wellbeing of underserved communities through education, capacity building + research. Established in March 2018, The Love Tank developed from the work of
PrEPster
– a grass-roots community initiative that educates + agitates for PrEP access in England + beyond. PrEPster is now a project of The Love Tank and was Co-Founded by Marc himself.
Marc also Co-Founded
Black & Gay Back in the Day
, a digital archive founded by himself and Jason Okundaye with the aim of
documenting the lives of Black queer people in Britain
. The digital archive documents 'not just those seen as icons or famous figures, but the everyday people who contributed to the building of Black culture and frequented Black spaces'.
We were thrilled to have Marc be part of important conversations on Queerness as Resistance at this year's
Human Rights Forum
as part of Manchester Pride Festival.
Watch the event via our Youtube channel here
.
Jason Jones is an
LGBTQ+ human rights defender
originally from Trinidad & Tobago, and has lived and worked in Britain for over 30 years. His activism in LGBTQ+ human rights spans 3 decades, beginning as a student newly arrived to London marching in the anti-Section 28 marches of 1988. He then returned to Trinidad in 1992, and was the cofounder of the first LGBT+ advocacy organisations there, "The Lambda Group", and "I Am One" in 2012.
In 1996, after being homophobically abused by his family and dragged through the press for performing drag publicly, he returned to London and was on the board of the Stonewall Immigration Group (now known as
Rainbow Migration
), which won the right of abode in the UK for the overseas partner of an LGBT+ UK citizen. He and his then partner from Trinidad were one of 40 test cases at the Home Office which brought about this landmark win for British LGBT+ people, which was the first pro-LGBT+ legislation in the U.K. post decriminalisation in 1967. He has therefore assisted changing the laws of two countries for LGBT+ people.
On April 12 2018, he won a landmark legal challenge at the High Court of Trinidad and Tobago which decriminalised adult consensual same sex intimacy. This win guarantees freedom for nearly 100,000 Caribbean LGBT+ people and was also cited twice in the decriminalisation victory in India.
His historic case will be heard at the Privy Council in London to answer an appeal of his victory from the Attorney General of T&T. This will be the first time in history that the Privy Council will hear an LGBT+ decriminalisation case and his victory there will assist decriminalisation of over 50 Million people in at least 10 other countries across 2 Continents.
We were honoured to have Jason take part in our
Human Rights Forum
in 2021 as part of our Queerness as Resistance panel.
You can now watch the event via our Youtube channel here
.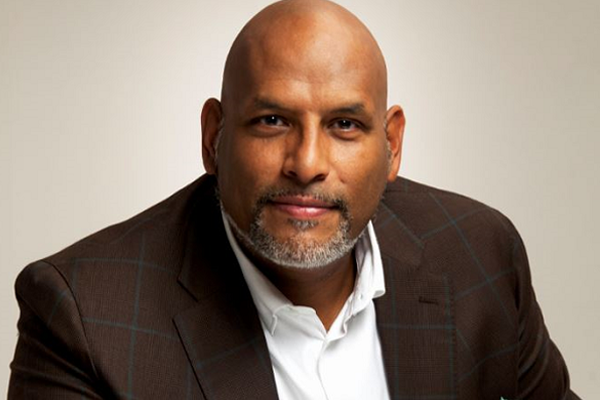 John Amaechi OBE is a respected organisational psychologist, best-selling New York Times
author
,
sought after public speaker
, executive coach and CEO of APS Intelligence Ltd. In 2019, John was recognised as one of HR's most influential thinkers by HR Magazine. John is the first Briton to have a career in the NBA.
John made history back in 2007 when he spoke about his sexuality, and became the
first NBA basketball player to publicly come out
, and we were proud and grateful to have John be a patron of Manchester Pride.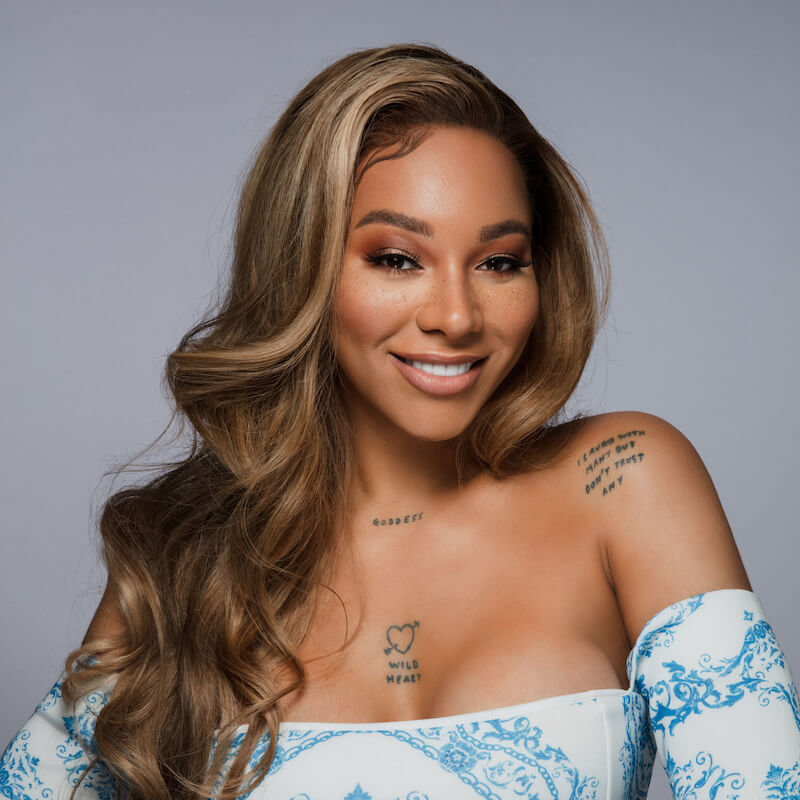 When Teen Vogue wrote of Munroe Bergdorf; "She's a powerful and unstoppable force and the world should take notice" back in April 2018, they were right. In the past three years the model, activist and Doctor of Letters, has become recognised globally for her activism, covering many of the world's biggest magazines and receiving numerous media accolades.
In October 2020 Munroe was named among '100 Great Black Britons' alongside Steve McQueen, Edward Enninful and Bernardine Evaristo, a list which celebrates high-achieving black British individuals over the past 400 years.
With over a half a million social media following, Munroe Bergdorf uses her platform to amplify marginalised voices, offering insight and instruction on feminism, diversity and LGBTQ+ topics. She talks passionately about rejecting public shaming, preferring that we embrace accountability and resolve, with her work focusing on education – when you know better, you do better.
In 2019 she was appointed LGBT+ Editor at Dazed Beauty, profiling some of the most ground-breaking queer talent of the moment. She has spoken about matters of race, gender and sexuality at various renowned international Universities such as Oxford, Cambridge, Princeton and NYU.
In July 2020, Munroe signed a book deal with the UK's largest independent publishing house, Bloomsbury. 2021 will see Munroe release her debut literary offering '
Transitional
'. The book will explore the journeys that we all experience as human beings, from our adolescence, to our gender, sexuality, love and relationships, identity and race, in one way or another we ALL transition.
We were proud to have Munroe Bergdorf take part in our first ever Human Rights Forum in 2020 as part of our Alternative Manchester Pride Festival, which included two insightful panels: 'Trans Rights are Human Rights' and 'The Role of Pride in Race Equality'.
Catch up on 2020's Human Rights Forum here
.